Performance Reigns Supreme in the 2017 Honda Accord Hybrid
By the Numbers: Accord Hybrid Performance Specifications
Every 2017 Honda Accord comes standard with a 2.0L I4 engine and a two-motor hybrid system. We'll break down these components in detail below, but for now, it's enough to note that these systems work together to maximize your ability to respond to the road. On its own, the Accord Hybrid's gasoline-powered engine gets just 143 hp @ 6,200 rpm, but together with its 181 hp electric motor, this vehicle's total system horsepower has been calculated at 212! The Accord Hybrid's drivetrain is also capable of producing a great deal of torque, right at the moment when you need it most. Its engine torque is equal to 129 lb-ft, while its two-motor hybrid system generates an incredible 232 lb-ft on its own. What's more, because the hybrid motor system responds much more quickly than traditional gasoline engines, drivers will enjoy exceptionally rapid acceleration and response time. Additionally, the Accord Hybrid comes standard with push-button-activated Sport Mode and ECON settings, giving you more control over your vehicle's behavior. To top it all off, the 2017 Honda Accord Hybrid gets up to an EPA-estimated 49 mpg city and 47 mpg highway!*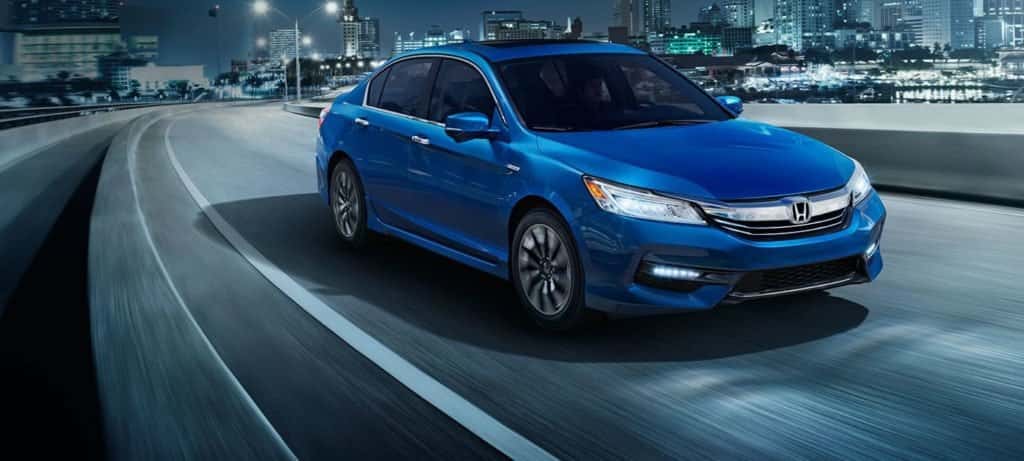 Designing the Accord Hybrid Drivetrain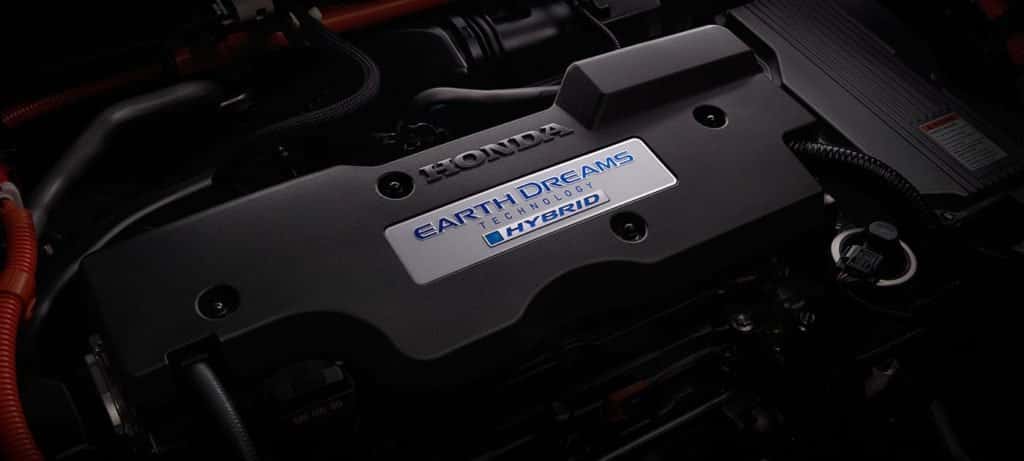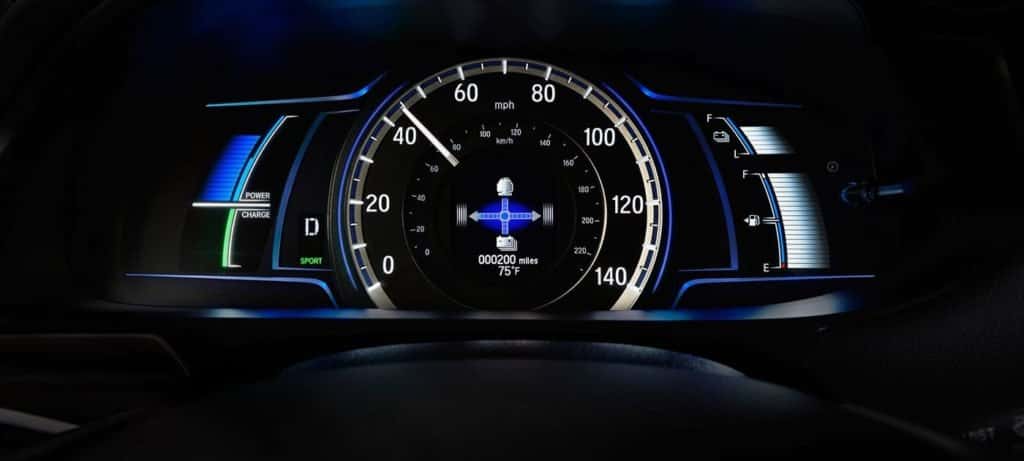 Honda's forward-thinking engineers have worked for years to perfect their Hybrid drivetrain, and they've managed to solve a host of problems that have plagued high-efficiency vehicles in the past. In addition to the 2.0L engine and the lithium-ion-powered motors identified above, this vehicle's performance benefits from the inclusion of an Atkinson cycle engine, VTEC technology, a compact battery, and improved regenerative brakes!
The Atkinson cycle engine and the VTEC technology complement each other perfectly, as the former provides for faster startup and acceleration while the latter makes up for the Atkinson engine's traditionally low power. Hybrid battery packs have often lowered the amount of trunk space available to drivers, but the 2017 Accord Hybrid offers a full 13.7 cubic feet of cargo volume. What's more, this model's regenerative braking capabilities are 5% more efficient than they were in its previous incarnation, and that means you'll be able to spend more time on the open road. On top of all this, the Accord Hybrid's drivetrain automatically shifts between the fully electric EV Mode, the mixed Hybrid Mode, and the gasoline-oriented Engine Mode.
It's not hard to see that Honda's hybrid drivetrain has the potential to revolutionize nearly every vehicle segment, and many of the technologies designed for the Accord are already beginning to appear in more and more of Honda's Hybrid and electric-powered vehicles! Drivers who want to enjoy these stunning Hybrid technologies in a different style of vehicle have plenty of options to choose from.
Take the 2017 Honda Accord for a Test Drive!
Now that you've seen the 2017 Honda Accord Hybrid performance specs, we're sure that you're eager to take it for a test drive! Curious drivers can get behind the wheel for a test drive today at their nearest Detroit Area Honda Dealer. The Accord Hybrid is priced at just $29,605 MSRP for the base model,** and it's not hard to afford one of your very own when you take advantage of our current offers and financing options. There's never been a better time to get in touch with us!
**MSRP excluding tax, license, registration, $875.00 destination charge, and options. Dealers set own prices.