2017 Honda CR-V Safety Features
Active Safety Features
The 2017 Honda CR-V safety features include a range of active technologies designed to make you more aware of the vehicles around you and keep you in control of the vehicle.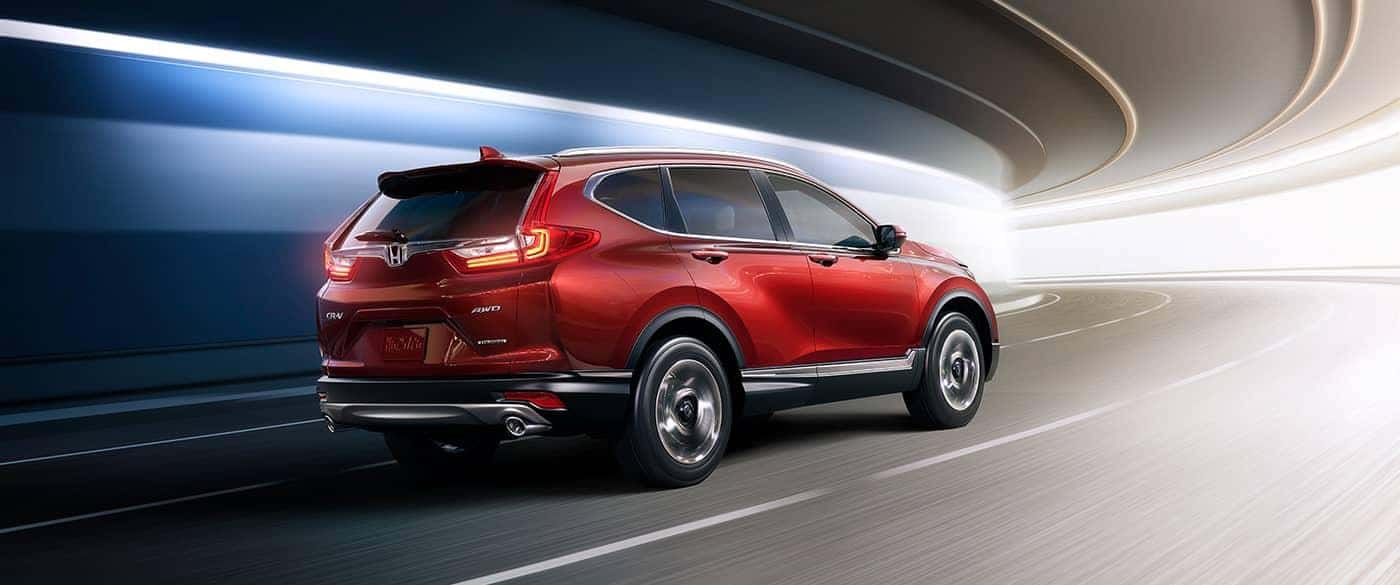 Vehicle Stability Assist (VSA): This stability and traction control system is able to detect when one or more of the CR-V's wheels have lost their grip on the pavement and adjust engine performance and brakes to account for oversteer, understeer, or lost traction.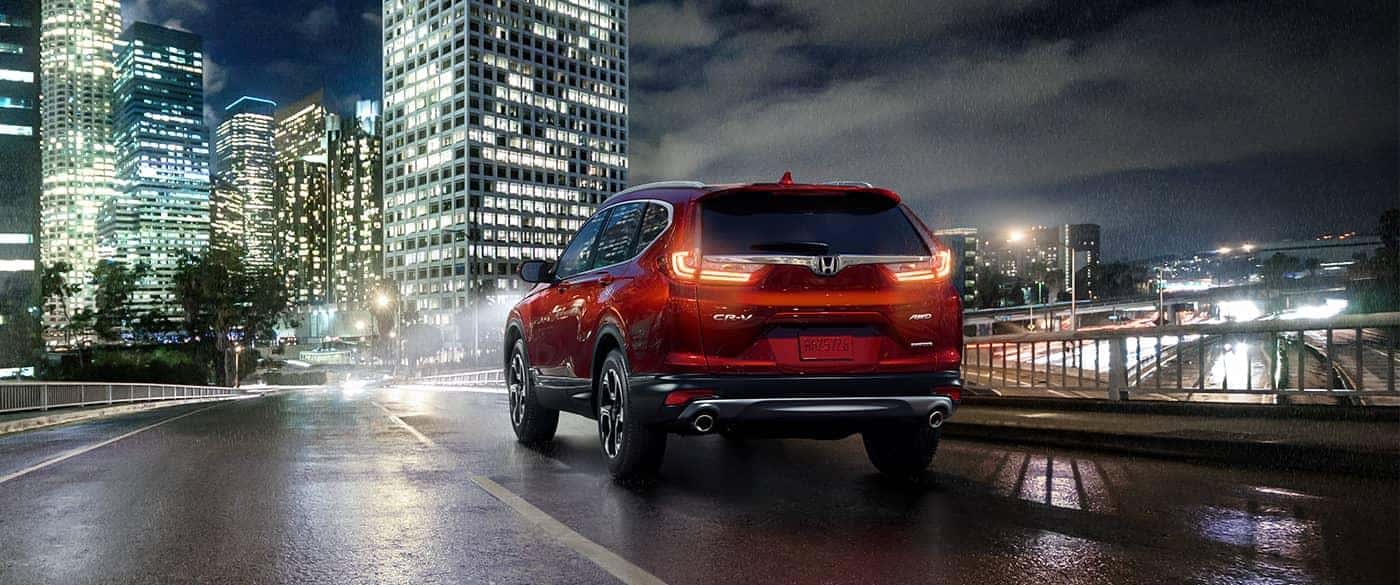 Advanced Braking: Anti-lock braking automatically pumps the brakes during hard braking to prevent wheel lock-up, while brake assist can apply maximum brake force during emergency braking, and electronic brake distribution ensures each of your wheels receives the right amount of brake force to slow you're your vehicle evenly.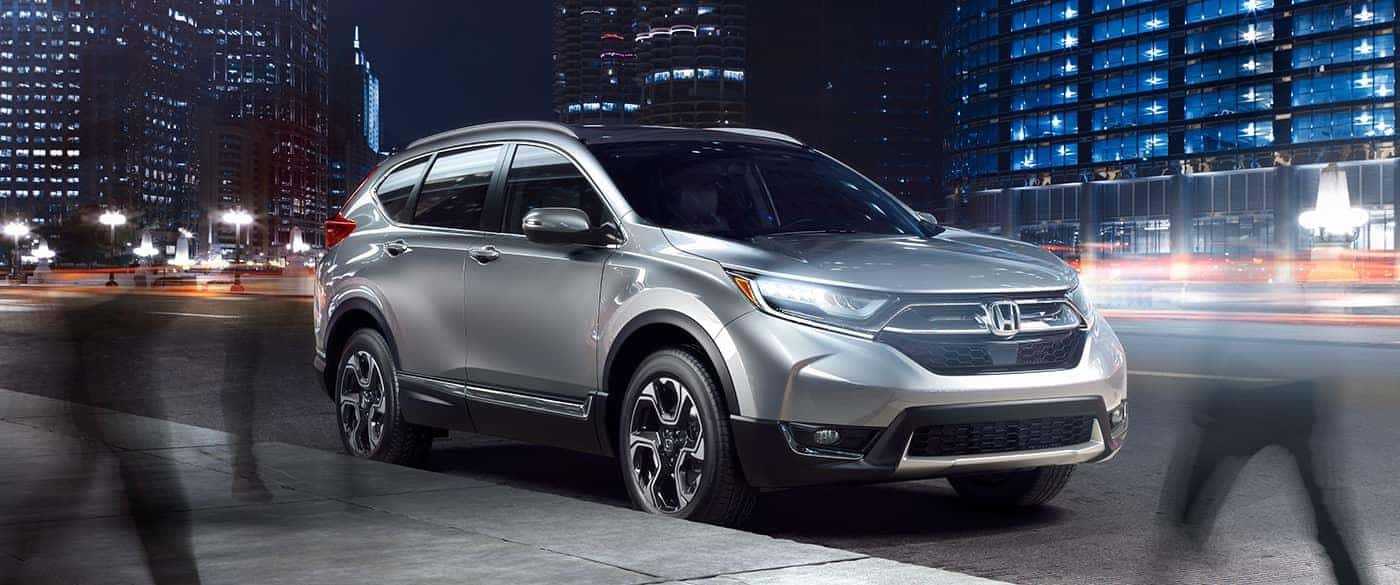 Tire Pressure Monitoring System: If your tires are not properly inflated, a vehicle can behave erratically, even dangerously. This standard safety feature alerts you to any under-inflated tires so you can inspect them for leaks and top them off if needed.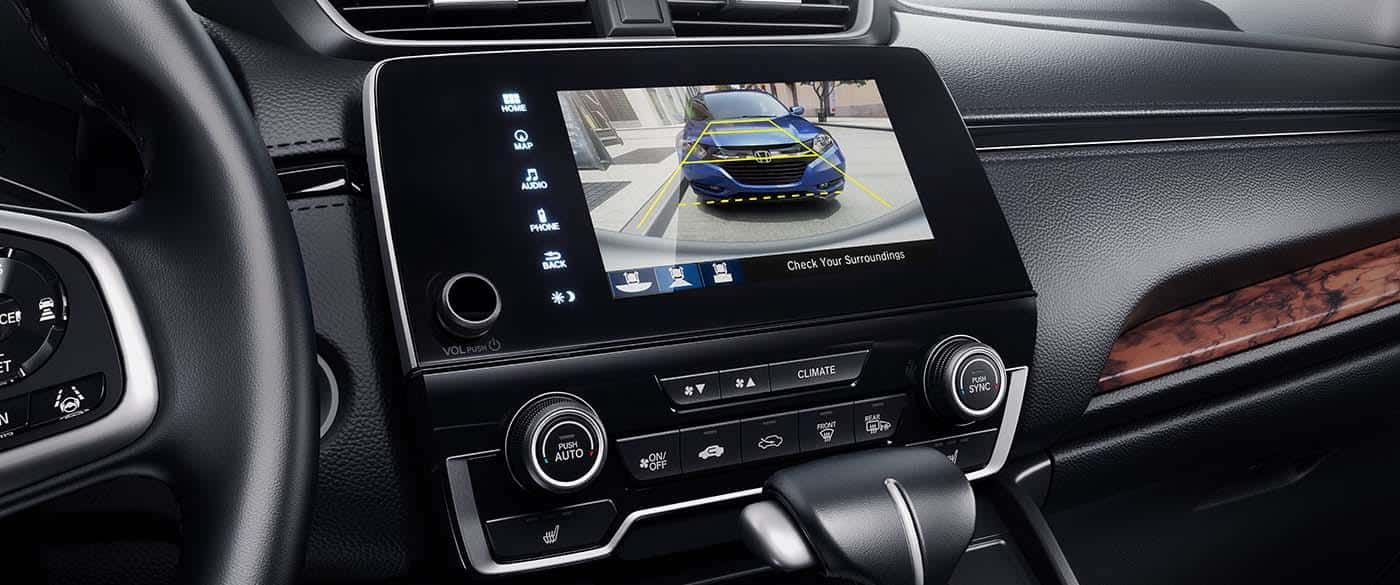 Multi-Angle Rearview Camera: Back up with the peace of mind that comes with knowing your path is clear with the CR-V's standard multi-angle rearview camera, complete with guidelines. See what's behind the crossover with top-down, wide-angle, and standard views.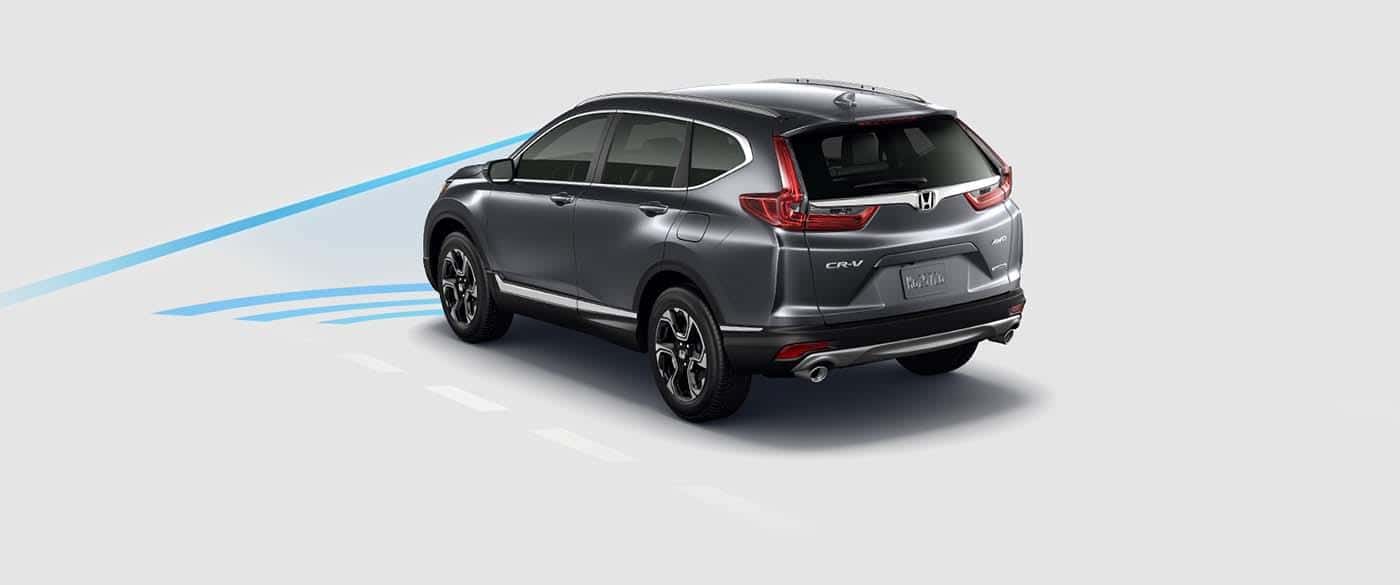 Collision Mitigation Braking: On this available safety feature, radar and camera sensors work together to detect how close the CR-V is to other vehicles. If it senses a possible collision, this Honda Sensing feature warns the driver and can automatically apply the brakes to help avoid the collision.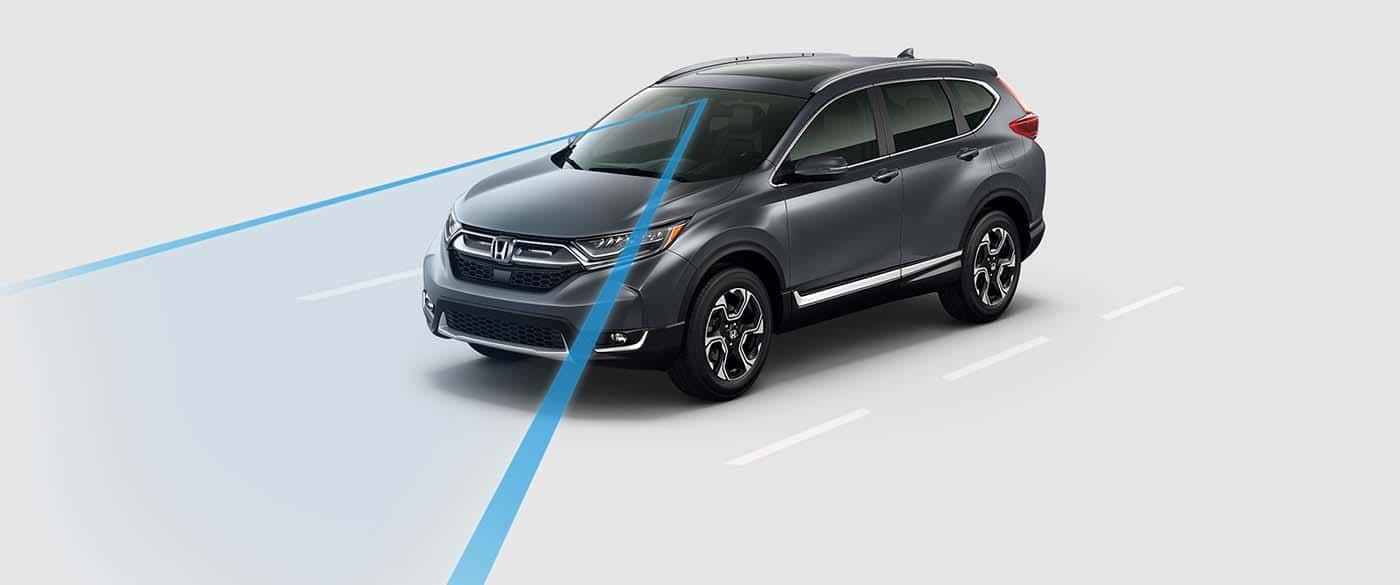 Road Departure Mitigation: Part of the Honda Sensing suite of safety technologies, this available feature tracks markings on the side of the road with a camera. If it senses you are leaving the pavement unintentionally, it can adjust vehicle performance to keep you on stable ground.
Driver-Assist Technologies
If the active and passive 2017 Honda CR-V safety features sounded familiar, that's because many are industry standards that help protect passengers and prevent accidents. These advanced driver-assist technologies offer a helping hand to the driver, alerting of potential collisions and the location of other vehicles.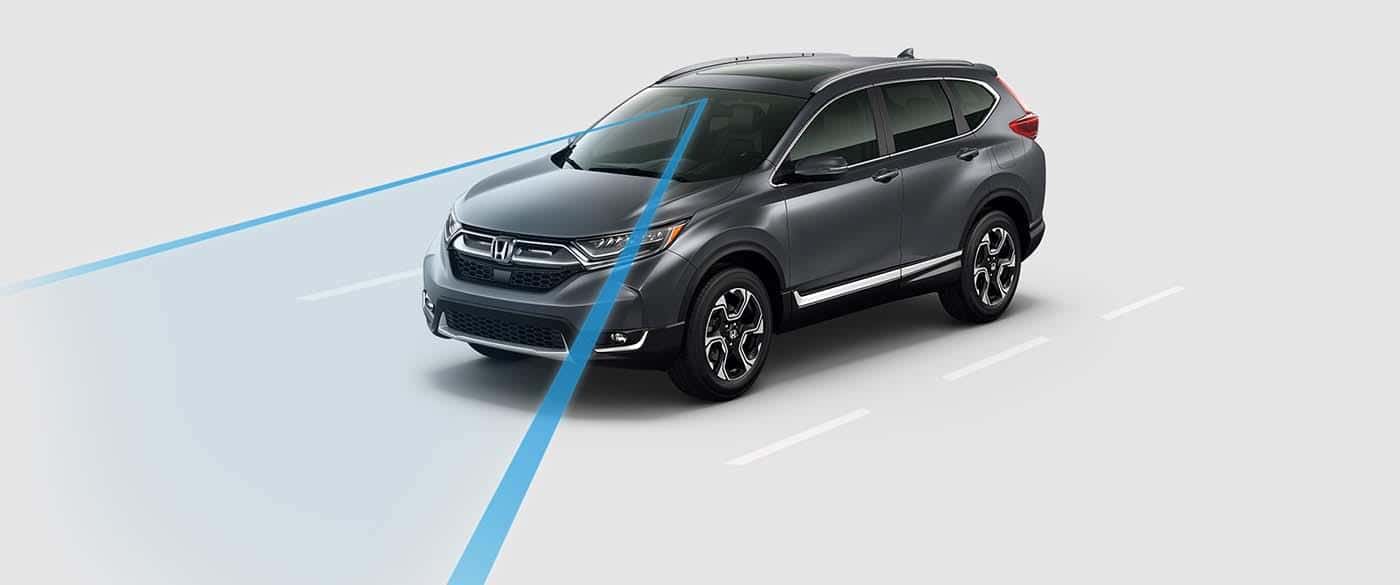 Lane Keeping Assist: If the available front-mounted camera system senses the pavement markings are shifting, it alerts the driver of the potential drift and can give the wheel a nudge to keep the CR-V centered and fight driver fatigue.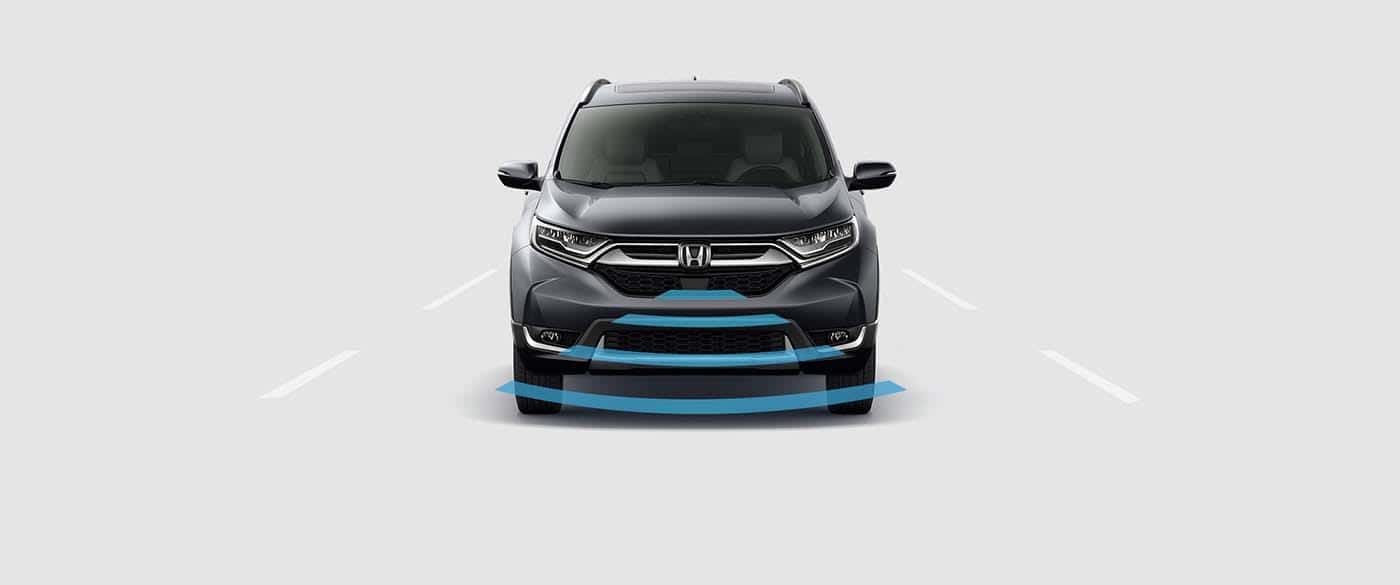 Adaptive Cruise Control: Radar sensors on the front of the CR-V allow this available safety feature to track the speed of other vehicles and adjust cruising speeds automatically. Enjoy the drive with the help of cruise control, even in light traffic.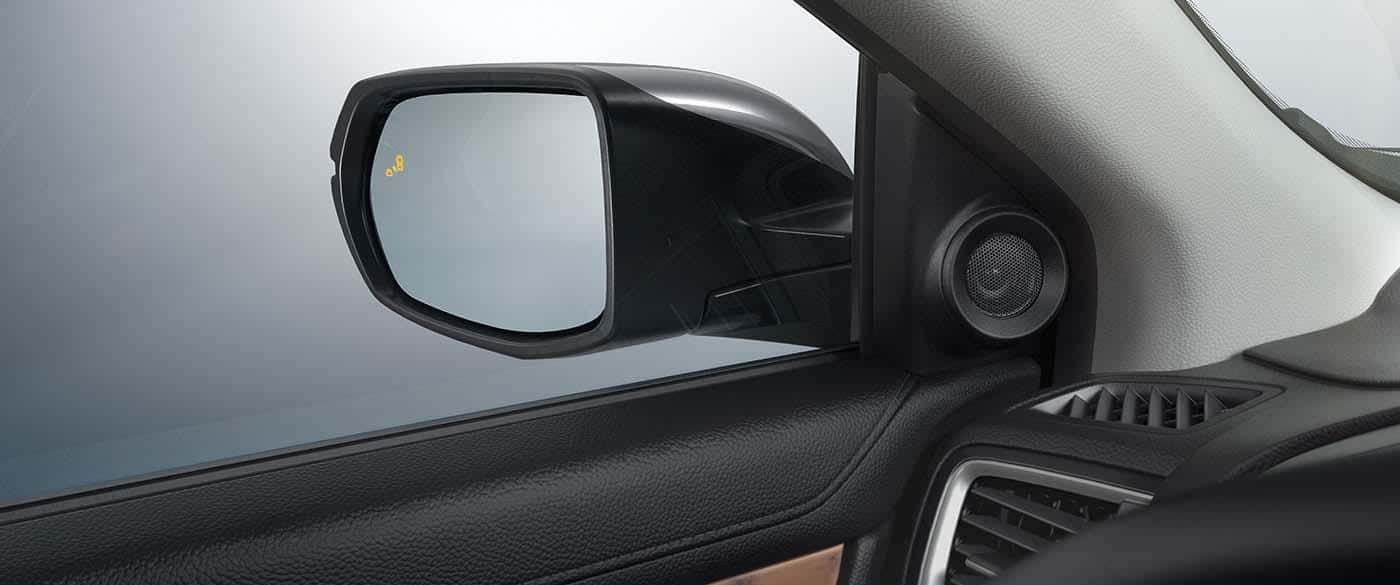 Blind Spot Monitoring System: Rear radar sensors allow this available safety feature to detect when a vehicle could be in your blind spot, indicating with a light on the dash and issuing a warning if you signal a lane change. It can also detect rear cross-traffic when backing up.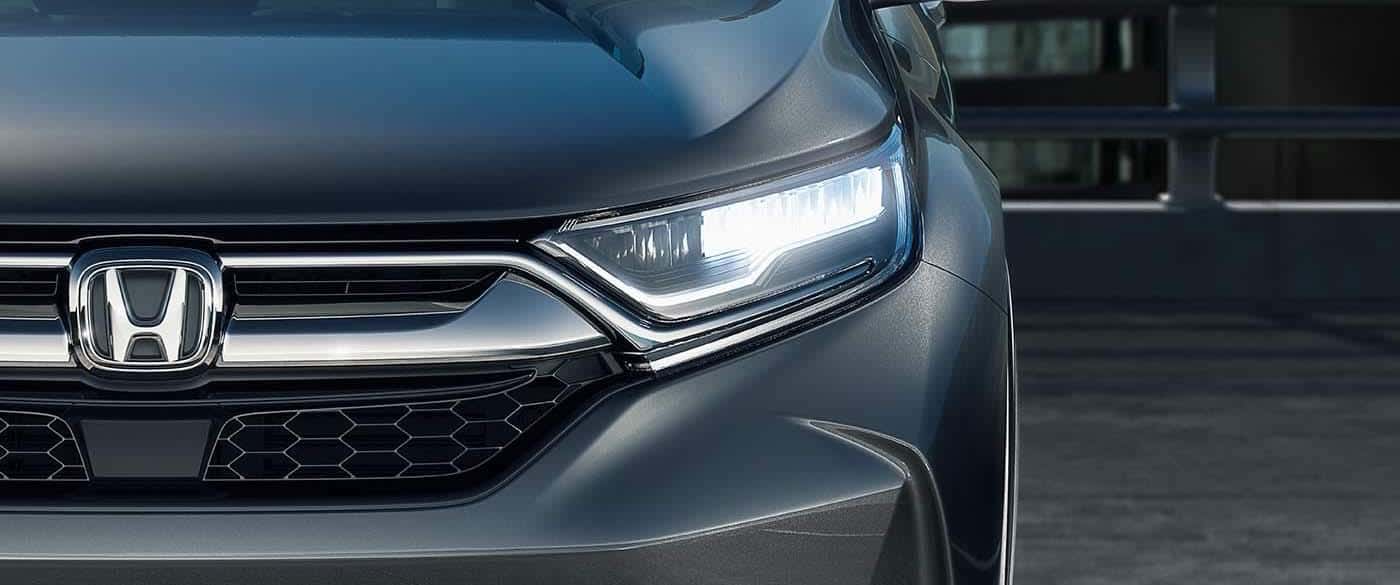 Auto High-Beam Headlights: Never forget to turn off your high-beam headlights with the CR-V's automatic high-beams; these available headlights ensure the road is illuminated ahead and that your headlights are a pleasant level of brightness for other drivers.