Safety Features of the 2017 Honda Fit
Stay in Control: Active Safety Features at Your Fingertips
The engineers at Honda know that great passive safety features are not, in themselves, sufficient to ensure safe driving, and that's why they've equipped the 2017 Fit with some of the smartest active safety features available today! The braking technologies you'll find in the Fit have been designed to give you more time to respond to obstacles on the road, so that you can take full advantage of this car's responsiveness and maneuverability! Included in this suite of technologies are powerful features such as Vehicle Stability Assist and automatic Brake Assist! Even in the Fit's baseline LX trim, a Multi-Angle Rearview Camera with guidelines comes standard! Those who desire the utility offered by dynamic guidelines can access them by upgrading to the Fit EX or EX-L. No matter which trim suits you best, you'll get daytime running lights and a tire pressure monitoring system as standard features.
Vehicle Stability Assist with Traction Control: You can maintain control across a wide variety of dangerous terrain thanks to the 2017 Fit's VSA technology. Vehicle Stability Assist with Traction Control enables the Fit to slow each of its wheels independently of the others, which means that it can handle difficult or sharp corners with ease!
Brake Assist: The Fit's onboard computer can help to protect you in emergencies with Brake Assist technology! This feature enables the Fit to apply the full force of its brakes more quickly than human response time would otherwise allow.
Rearview Camera with Guidelines: Not all collisions happen at high speeds! Protect against fender benders and the like by activating the Fit's multi-angle rearview camera with guidelines. Dynamic guidelines, which respond to your vehicle's movements, come standard in Fit EX and EX-L trims.
Daytime Running Lights: The 2017 Fit comes standard with Daytime Running Lights (DRL). Even during daylight hours, a set of high-performance headlights can make the difference between safe and dangerous driving.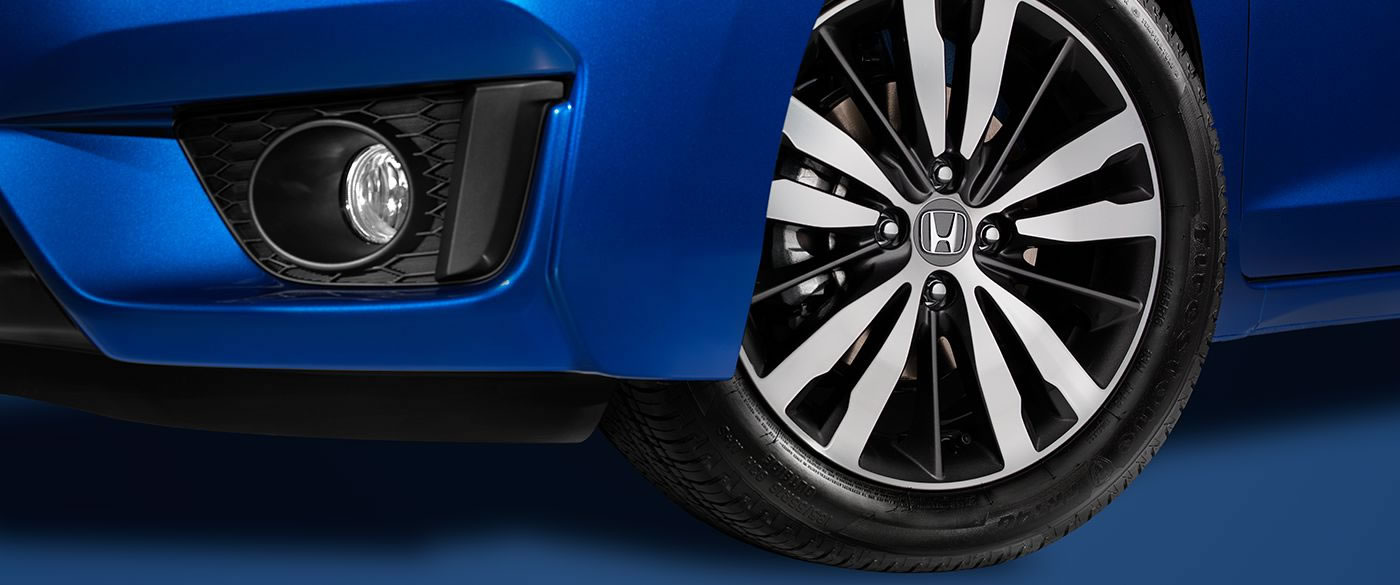 Tire Pressure Monitoring System: It can be easy to forget how much a vehicle depends on healthy tires in order to perform at its best! Fit drivers will be empowered by a tire pressure monitoring system that provides complete and up-to-date information on tire health.