Conquer the World with Ridgeline Utility Features
High-Performance Powertrain Components
Without taking a look under the hood of the 2018 Honda Ridgeline, it'd be hard to determine exactly what kind of tasks the truck will be able to carry out. By taking an in-depth look at what the engine and its counterparts are capable of, we can easily determine just how much the vehicle will be able to do. A few of Ridgeline's notable points include:
Powertrain – Every trim level of the Ridgeline is saddled with the same engine to focus on ensuring that drivers can get peak performance regardless of their budget. The 3.5L V6 engine is able to dole out a mighty 280 hp and 262 lb-ft of torque with ease.
Drivetrains – To give drivers a bit more control over the handling of their Ridgeline, the vehicle is offered in both two-wheel drive and all-wheel drive options. The RT trim comes only in a two-wheel drive model, while the RTL-E and Black Edition come standard with all-wheel drive. The Sport, RTL, and RTL-T are all available with both options to choose from.
Chassis – To complement the powertrain configuration, the unit-body construction of the Ridgeline, along with other features such as a MacPherson strut front and rear suspension, 18-inch silver-painted alloy wheels, and 125.2-inch wheel base provide a steady and safe ride.
Mileage – With so much aggressive power waiting to be unleashed, the Ridgeline still finds a way to stay fuel efficient and able to provide great gas mileage numbers, with 2WD models achieving an EPA-estimated 19 mpg in the city and 26 mpg on the highway.*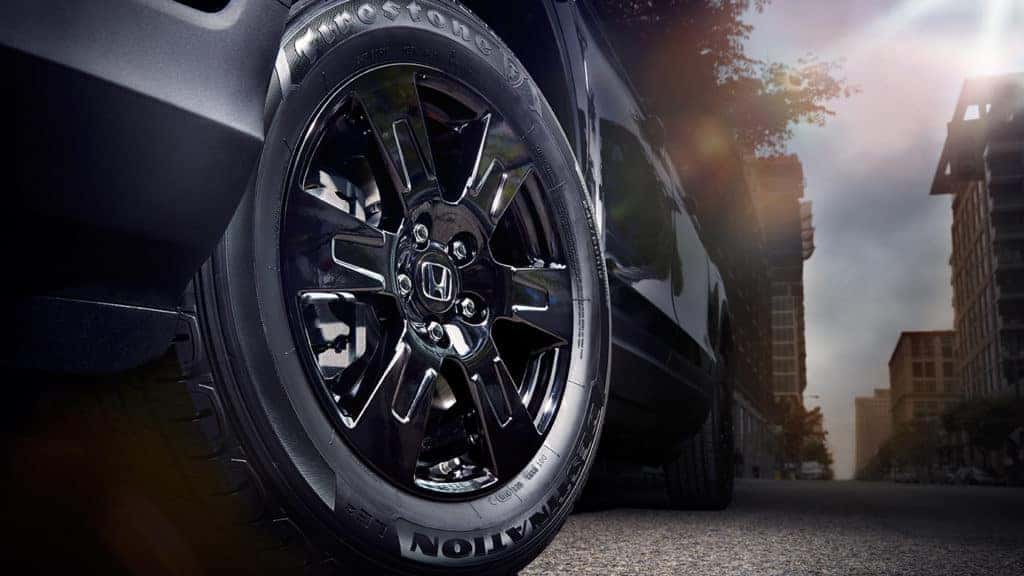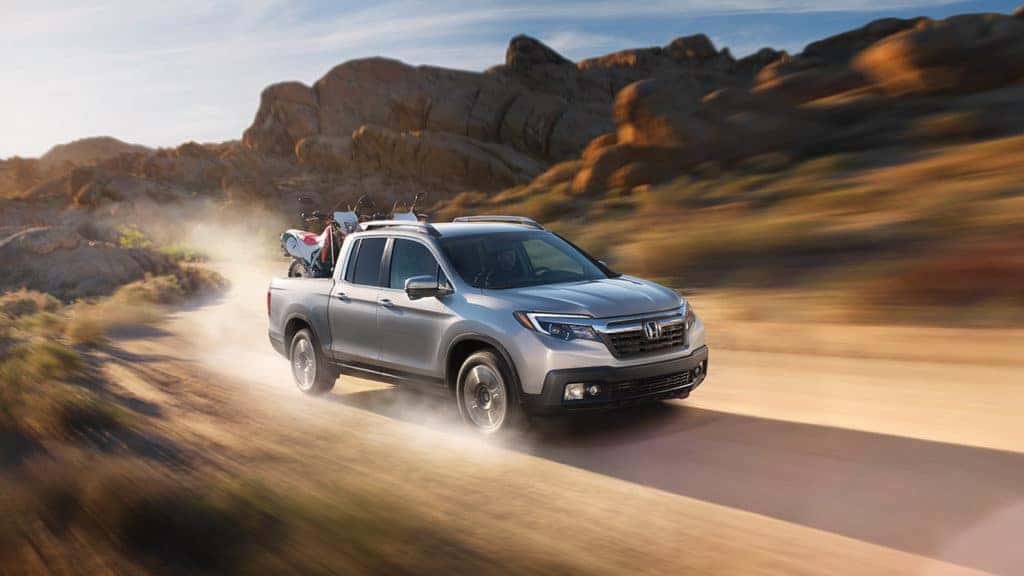 Carrying Potential and More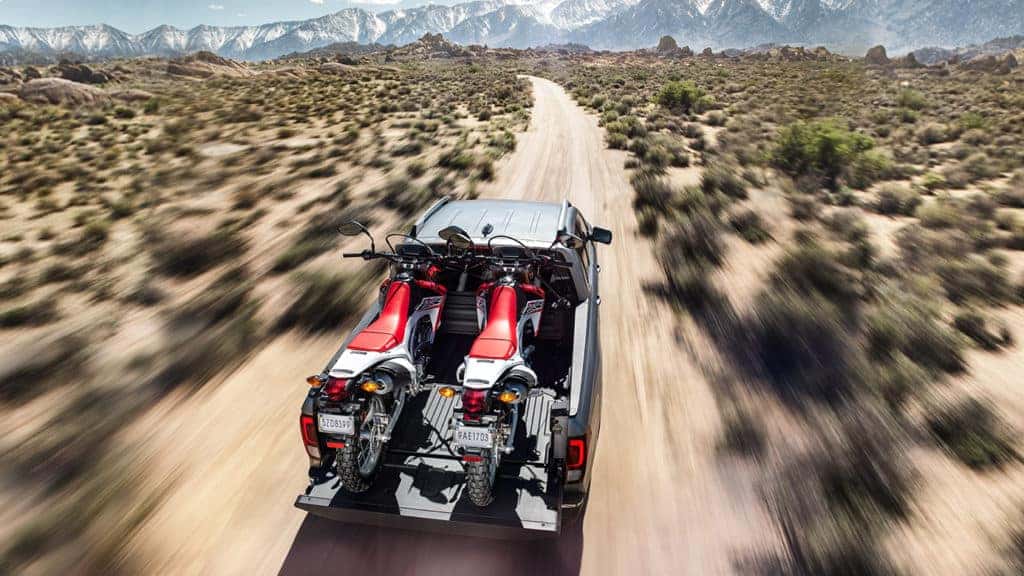 Alongside all of the above elements, the 2018 Honda Ridgeline is able to show its superior utility through its carrying potential. This combination of interior space and exterior cargo carrying capabilities comes together to really seal the deal. Check out some of these spacious components below:
Passenger Space – Inside the vehicle, up to five passengers have the ability to enjoy up to 109.7 cubic feet of space.
Cargo Volume – The interior of the 2018 Honda Ridgeline provides 2.9 cubic feet of storage under the second row of seats. Along with this, the truck bed is able to accommodate up to 33.9 cubic feet of cargo and another 7.3 cubic feet inside the in-bed trunk.
Towing – The Ridgeline is able to carry a large tow load with a maximum of 3,500 pounds on the two-wheel drive models and 5,000 pounds on the all-wheel drive models. In addition to the extra space in the interior and the truck bed, the Ridgeline has enough room for anything you need to bring alone.
Extras – There are a couple of extra features that allow the Ridgeline to reach its full carrying potential, such as the 60/40-split lift-up rear seat, the 350-pound heavy-duty truck-bed tie-down cleat capacity, and more.
See the 2018 Honda Ridgeline Utility in Action
Would you believe us if we told you that there's even more greatness to the 2018 Honda Ridgeline beyond its utility? In addition to its amazing combination of utility-boosting features, the Ridgeline is also able to provide drivers with even more to look forward to in other areas, such as the technology department. Come check out the Ridgeline for yourself today by visiting your local Detroit Area Honda Dealer. You can also contact us online to learn more about scheduling a test drive, financing options, and current offers. We can't wait to help you!