One of the biggest aspects of a successful SUV is the ability to provide drivers with a sports-ready ride. However, the 2018 Toyota C-HR seems to have forgotten this crucial aspect, as it does not offer drivers this incredibly important performance detail on any trim level, as standard or optional. The lack of an all-wheel drive option on the C-HR shouldn't steer drivers away from the subcompact SUV segment, because there are other vehicles, like the 2017 Honda HR-V, that are better suited to do the job correctly. Keep reading to learn more about why the 2017 Honda HR-V outshines the 2018 Toyota C-HR.
Don't Settle for Less
When it comes to performance, it's clear that the 2018 Toyota C-HR is lacking from the get-go. By providing drivers with a two-wheel drive system, the vehicle is not able to fully deliver the sporty aspect that SUVs promise drivers. U.S. News and World Report has the 2017 Honda HR-V ranked
number one in performance for the subcompact SUV segment
, and for good reason. The 2017 Honda HR-V is more readily equipped to provide drivers with the experience they're looking for with AWD systems available even on the base model. If that's not enough to sway you, the 2017 Honda HR-V also provides more to drivers in plenty of other aspects. To begin, the MSRP for the HR-V is lower than that of the C-HR, even though the HR-V provides more cargo space, passenger space, a lower curb weight, and many more features that the Toyota does not. If you're looking for a truly sporty ride, then the 2018 Toyota C-HR simply won't cut it.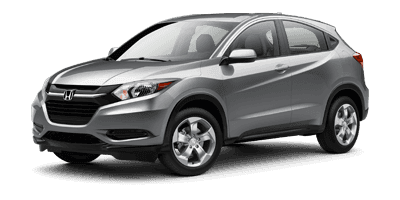 See the 2017 Honda HR-V in Action Today
The next step in becoming the proud owner of a 2017 Honda HR-V of your own is by making a quick trip down to your nearest Detroit Area Honda Dealer to take it for a test drive. Afterward, we'll be happy to discuss financing options and current offers. You can also contact us online with any questions you may have. We look forward to helping you find your new HR-V.