Honda Accord Engine Specs
Honda Accord Horsepower and Torque
The Honda Accord delivers one of the most powerful standard engines in the industry alongside an aggressively tuned upgrade for those who like every twist and turn to feel thrilling.
1.5L In-Line 4-Cylinder with Turbocharger: Makes up to 192 hp and 192 lb-ft of torque.
2.0L In-Line 4-Cylinder with Turbocharger: Makes up to 252 hp and 273 lb-ft of torque.
The Honda Accord clearly doesn't lack power. For context, here's how rival midsize sedan standard engines stack up:
Ford Fusion: Up to 173 hp and 174 lb-ft of torque.
Mazda6: Up to 187 hp and 186 lb-ft of torque.
Hyundai Sonata: Up to 185 hp and 178 lb-ft of torque.
Kia Optima: Up to 185 hp and 178 lb-ft of torque.
Whether you're coming out of a turn, passing on the highway, or simply accelerating away from a stop sign, the Honda Accord feels more immediately responsive and powerful than other models in the same class.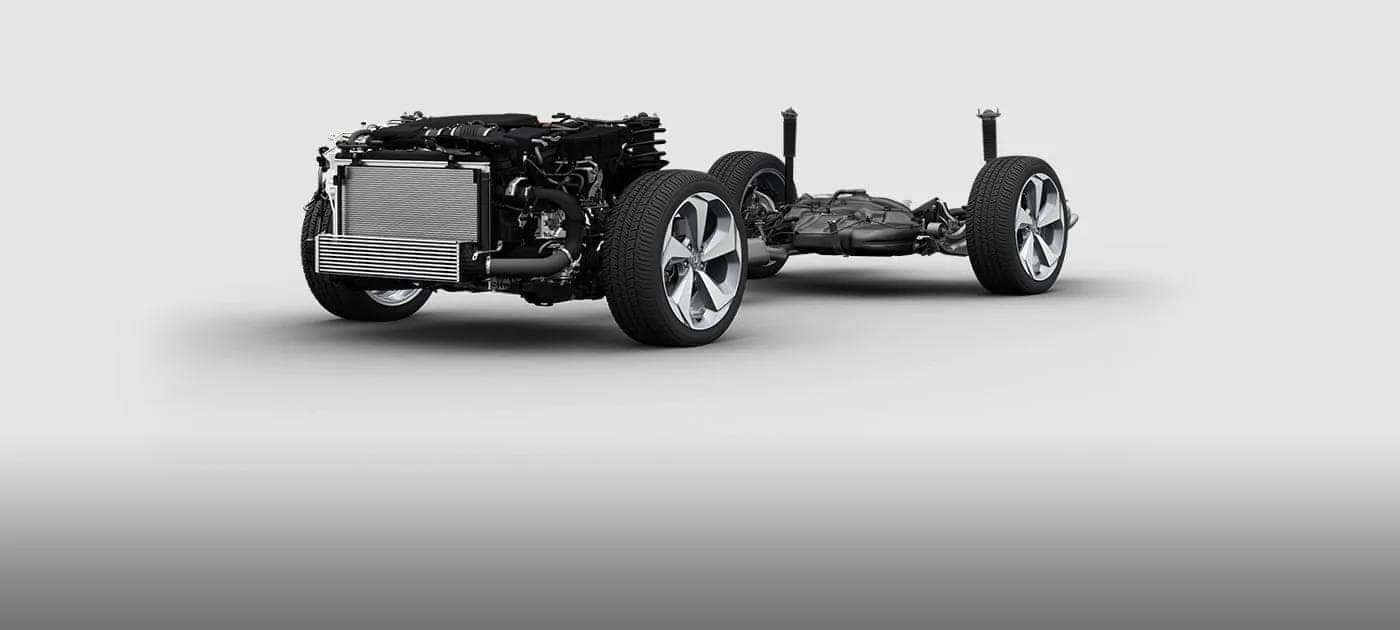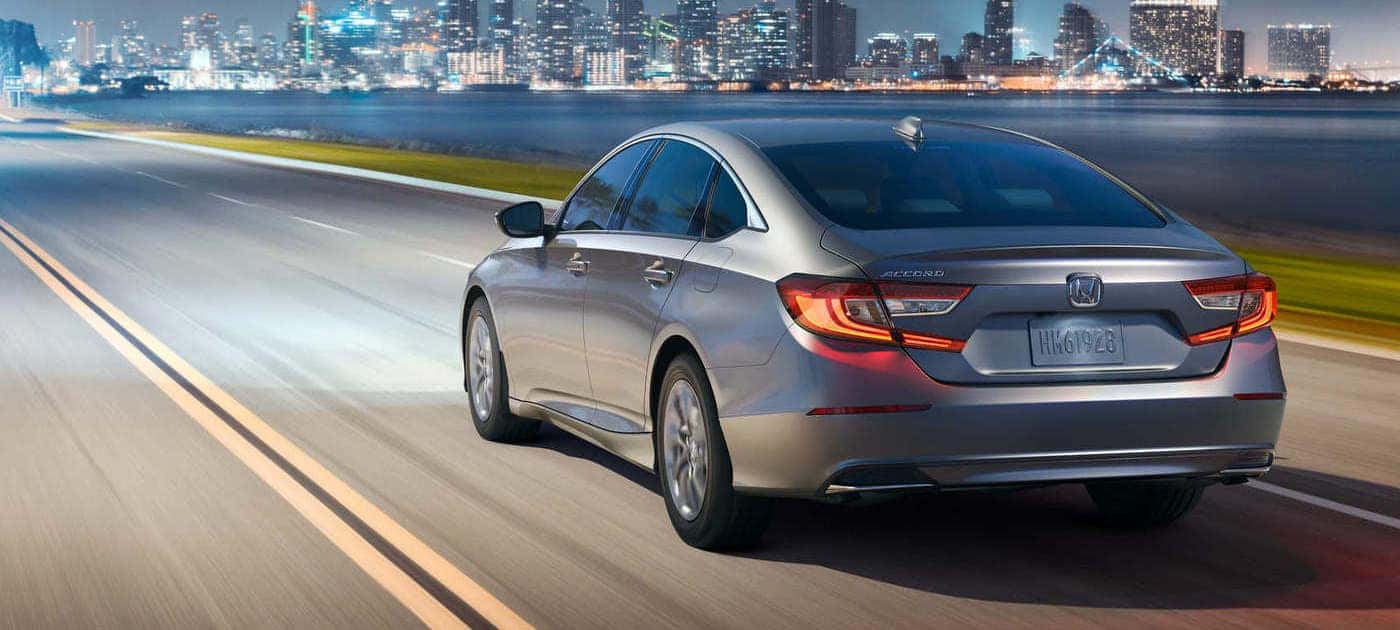 Honda Accord Fuel Economy
2019 Honda Accord fuel economy ratings have not yet been released, but the 2018 model made up to 30 mpg* in the city and 38 mpg* on the highway.
Given that the 2019 Honda Accord follows the same design, we expect upcoming efficiency scores to match or surpass the previous models, so there's no need to choose between fuel economy and driving pleasure.
To ensure you receive a blend of both, the Honda Accord offers one of three advanced transmission systems.
6-Speed Manual Transmission (6MT): Quick-shifting manual is ideal for drivers who like to take direct control, and it comes with the Honda Accord as standard.
Continuously Variable Transmission (CVT) with Sport Mode: CVT constantly changes your gear ratio to match conditions for seamless power delivery.
10-Speed Automatic Transmission (10AT): 10 separate gear ratios provide pitch-perfect performance whether crawling into a parking space or cruising on the highway. Paddle shifters allow direct upshifting and downshifting.
The new Honda Accord even fits an Eco Assist™ System as standard to coach you into a more fuel-friendly driving style.
Honda Accord Performance Features
Your Honda Accord's engine and transmission will be complemented by an elite range of performance features.
MacPherson Suspension: Using strut suspension up front and multi-link suspension at the back, the Honda Accord always feels perfectly under your control.
Adaptive DamperSystem: Actively controlling suspension action helps turn every surface into one that feels smooth and serene.
3 Mode Drive System: Drivers have the freedom to shift at will between ECON, Sport, and Normal drive modes to adjust performance characteristics at will.
Drive by Wire Throttle System: Drive by Wire replaces mechanical steering components with electrical ones. That means finer control and allows engineers to add semi-autonomous driving technology.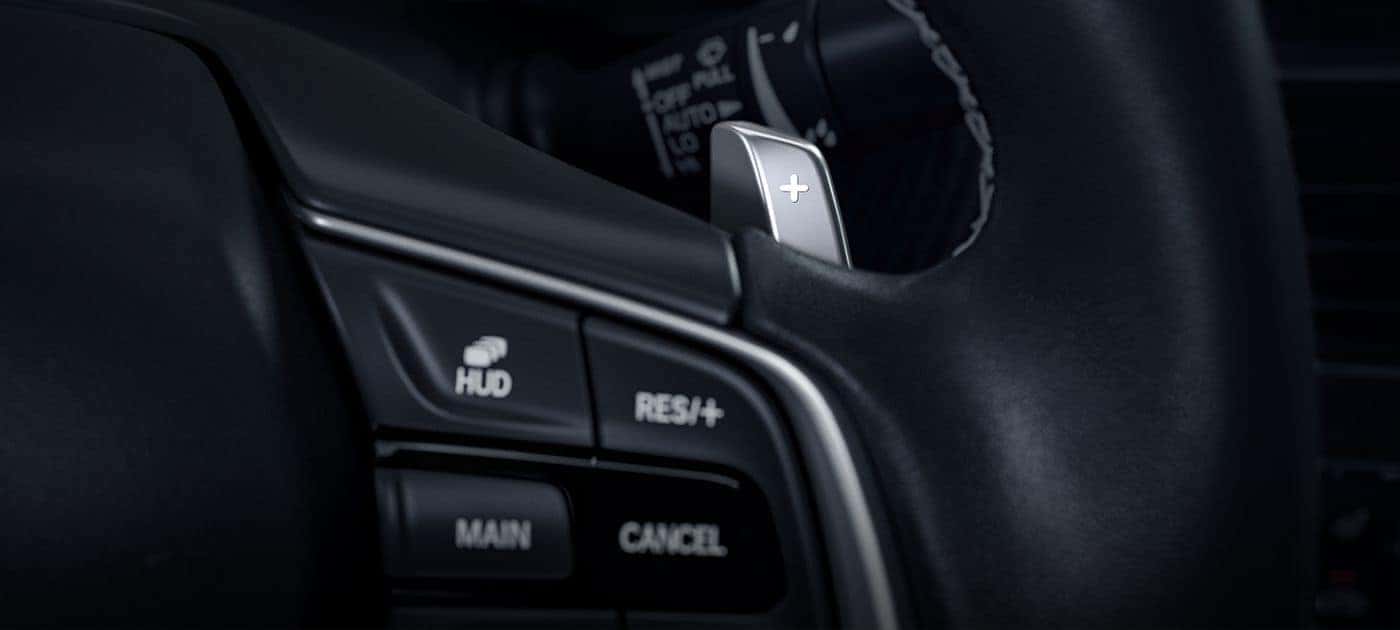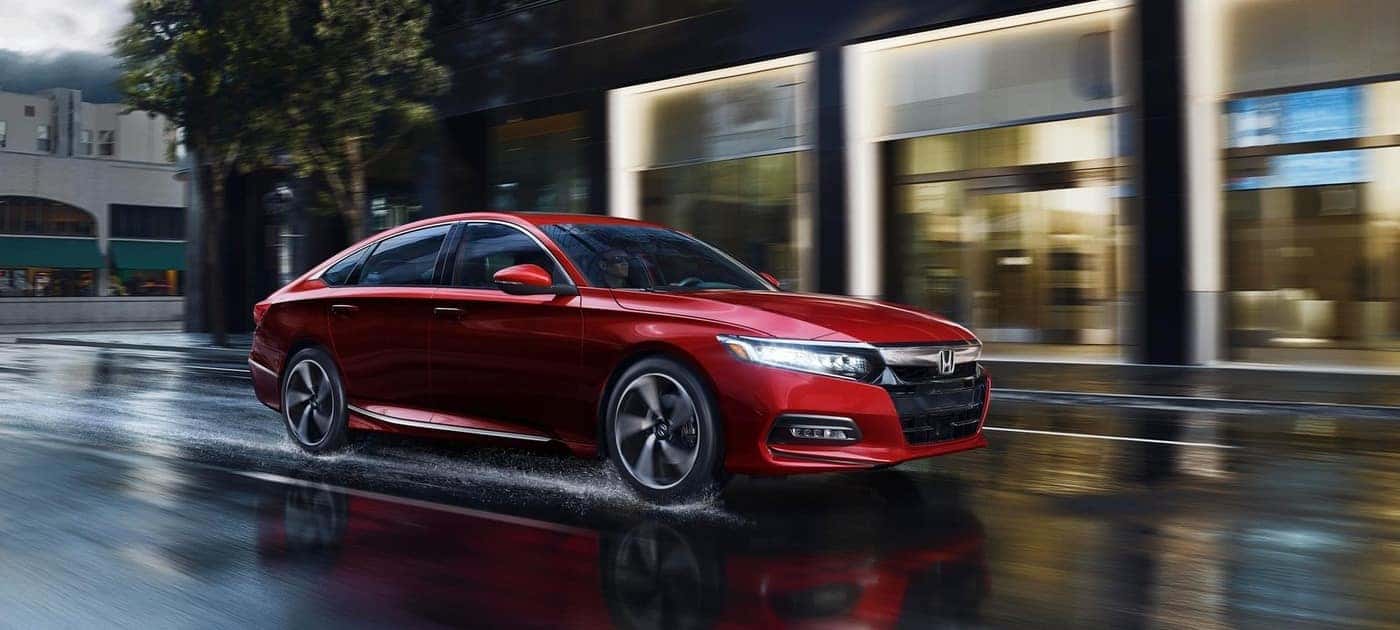 Honda Accord Active Safety Features
Modern vehicles like the Honda Accord sedan come fitted with a range of active safety features as standard to ensure you stay in control through every second of every drive. Those features don't just keep you from harm – they're a vital part of what makes Honda Accord performance feel so alive and rewarding.
Vehicle Stability Assist™ (VSA®) with Traction Control
Anti-Lock Braking System (ABS)
Electronic Brake Distribution (EBD)
Brake Assist
Tire Pressure Monitoring System (TPMS)
Honda Accord Performance Has to Experienced First-Hand
It's impossible to completely sum up Honda's artful union of fuel-friendly driving with exceptional horsepower and torque, which is why we always encourage prospective drivers to visit their local Detroit Area Honda dealer for a test drive. While you're there, Honda professionals will be happy to talk about anything from trim levels to current special offers, so don't hesitate to contact us today for further information.