Honda Odyssey Cargo Space Provides Room for Everyone's Bits and Pieces
Honda Odyssey Cargo Dimensions
You don't become America's best-selling minivan eight years running without delivering refreshingly versatile cargo space.
Just check out how much you can carry in the latest Honda Odyssey:
Behind the Third Row: Up to 38.6 cubic feet
Behind the Second Row: Up to 92 cubic feet
Behind the First Row: Up to 158 cubic feet
Everyday items like groceries, the kid's school stuff, and even golf clubs can be slipped in as standard. When you need to pack up more than a couple of suitcases, dropping the 3rd row provides all the room you need. Taking your eldest to their first college dorm or tackling some home improvement work? Drop the 2nd row and you have space enough to lay a stack of 4-by-8 plywood sheets.
One-Motion 60/40 Split 3rd-Row Magic Seat and Magic Slide 2nd-Row Seats™ make those changes in seconds, and you can also use them to:
Bring the 2nd row towards the center of the vehicle for easier 3rd row access.
Slide seats to the side for added space and a wider 3rd row path.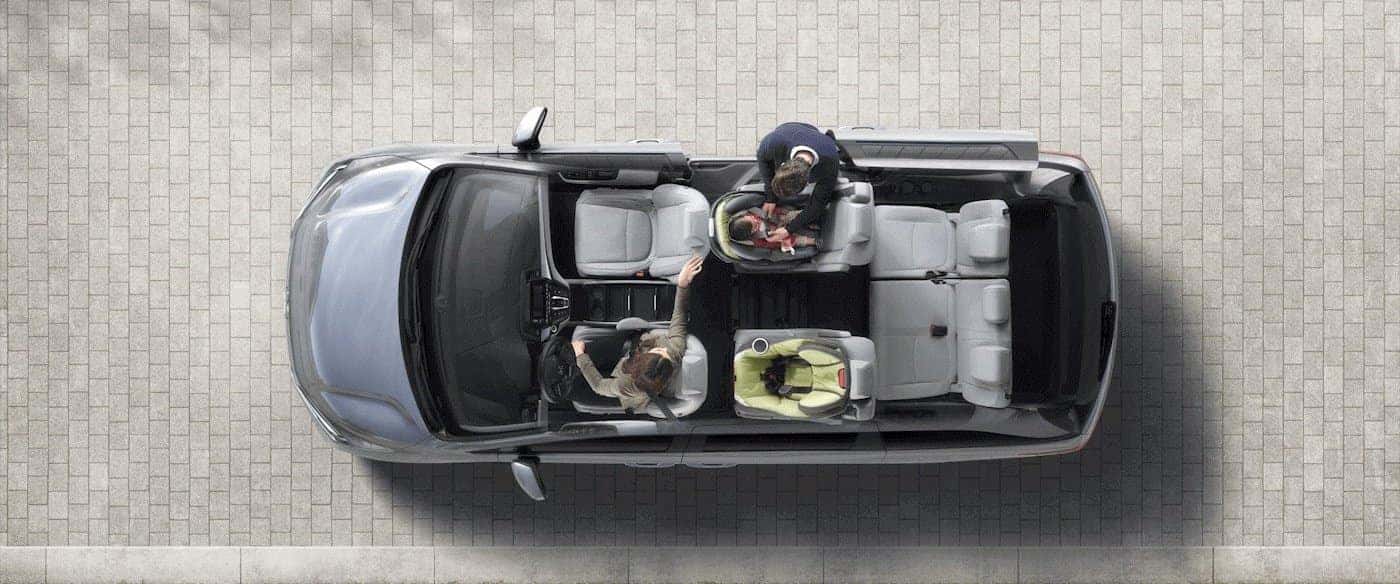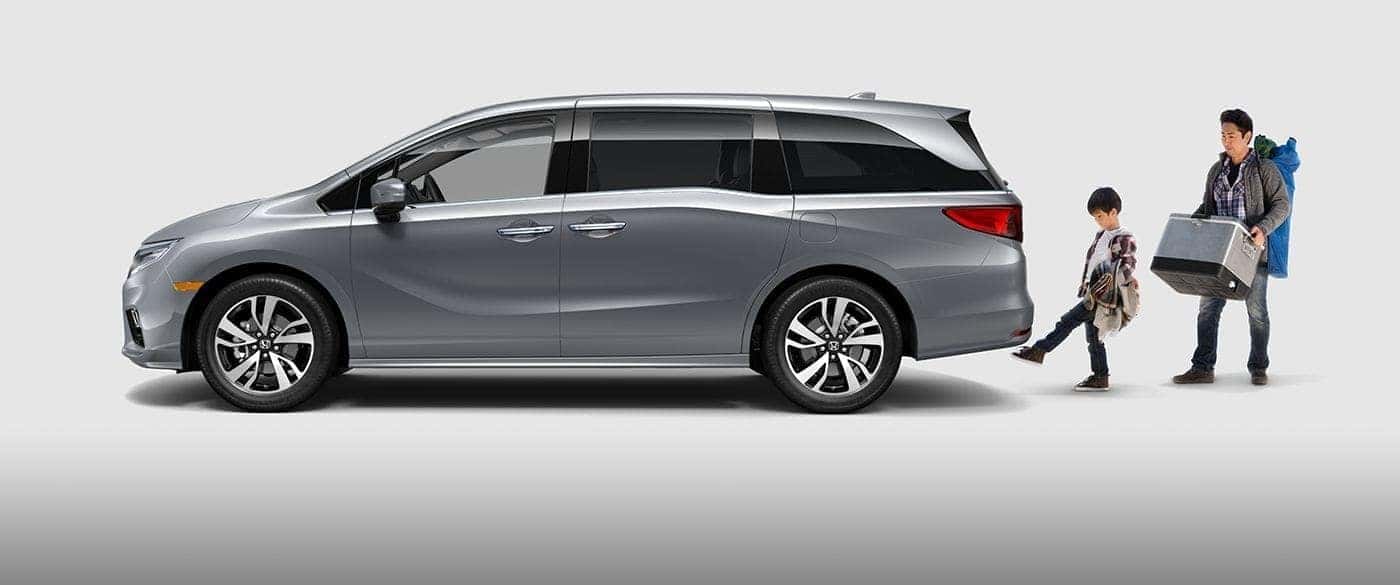 Honda Odyssey Small Storage Solutions
It's easy for drivers and reviewers to fixate so much on big-picture cargo dimensions that they forget about all the smaller cargo nooks. No less important than space behind the 1st row, these intelligent storage solutions provide a place for everything.
Lockable glove compartment
Beverage holders in all rows
Garment hooks in 2nd and 3rd rows
Rear storage well
Lower seat-back pockets (front row)
Upper seat-back pockets (front row)
Honda Odyssey Interior Accessories
From carpet protection to grocery bag security, Honda Odyssey interior accessories prioritize convenient cargo carrying.
Cargo Bins: Two handy bins go beneath the rear 60/40 seats for an extra 77 lbs of storage.
Cargo Liner: Protect the cargo area from dust and stains with a cargo liner that fits perfectly around the floor, sides, and the backs of the 2nd-row seats.
Cargo Mat: A custom-fit cargo mat helps prevent wear and tear affecting your Odyssey.
Cargo Net: Secure your cargo to prevent items sliding around as you go through twists and turns.
Cargo Tray: Place wet or muddy items on the cargo tray, then clean it off easily with soapy water once you're back home.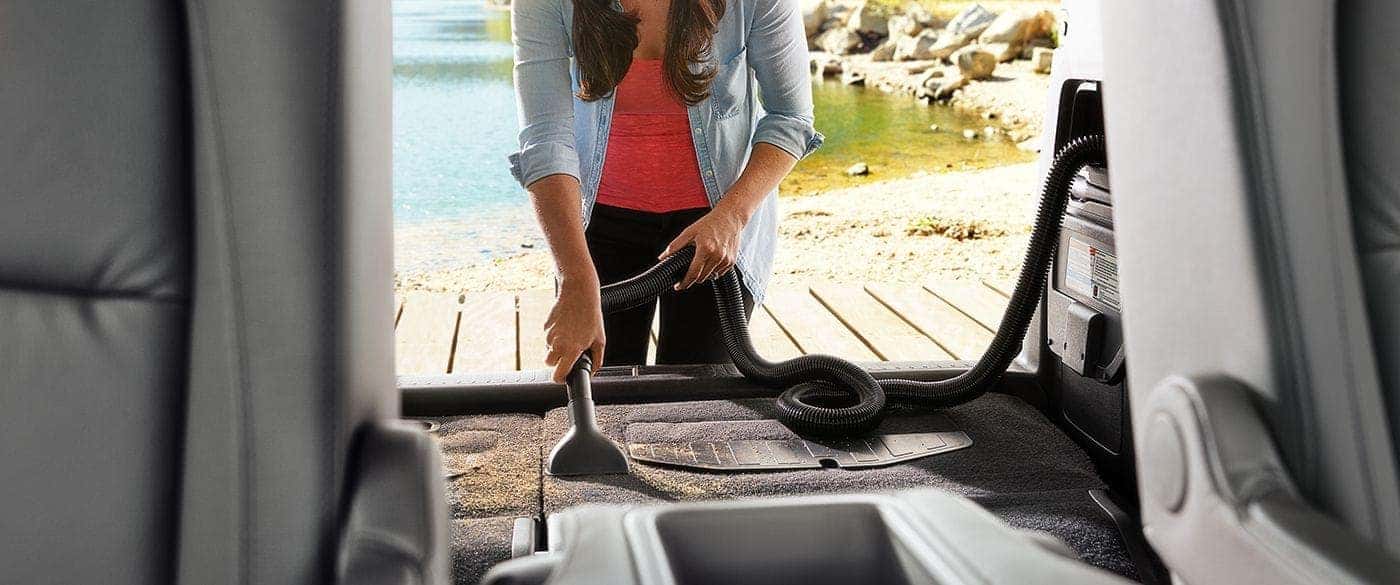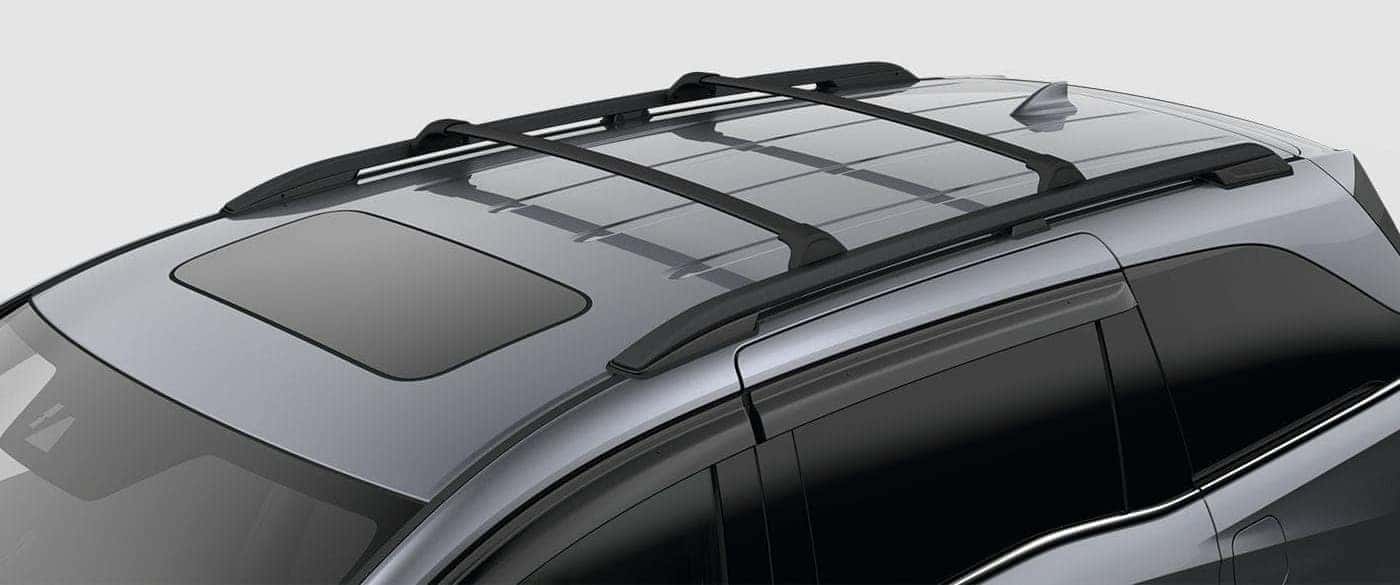 Honda Odyssey Exterior Accessories
The 2019 Honda Odyssey meets 99% of driver needs across its various trims, but what about that other 1%? If you're the sort of driver who needs to take a kayak, secure a bike, or even go camping around your minivan, the Odyssey's fantastic cargo accessories are for you.
Cross Bars/Roof Rails: Cross bars are rated to take up to 165 lbs, so you can secure items on the roof when you want the interior kept free of cargo.
Roof Box (Short): A handy 13 cubic feet of enclosed and lockable storage provides a boost to cargo capacity and lets you keep dirty items out of the cargo area.
Roof Box (Long): If the short box won't do, look to the long box for up to 16 cubic feet of space.
Ski/Snowboard Attachment: Oversized buttons let you secure six pairs of skis or four snowboards without even taking your gloves off.
Kayak Attachment: Kayaks up to 36 inches wide and 75 lbs in weight can be secured to a platform with pivoting, felt-lined rear saddles for easy loading and unloading.
Frame Mount Bike Attachment: Lock two bikes to the roof with total confidence.
Tent: Pitch a 6-person tent with 6 ft by 6 ft rainfly out from the Honda Odyssey while still enjoying full access to the vehicle.
Trailer Hitch: Take advantage of the Odyssey's 3,500 lb maximum tow rating.
Take a Closer Look at Honda Odyssey Cargo Accessories at Your Local Dealership
Honda dealerships across Detroit let you take a look inside the Honda Odyssey and take advantage of tempting incentives. If you'd like to find out more or arrange a test drive, don't hesitate to contact your nearest Detroit Area Honda Dealership today.