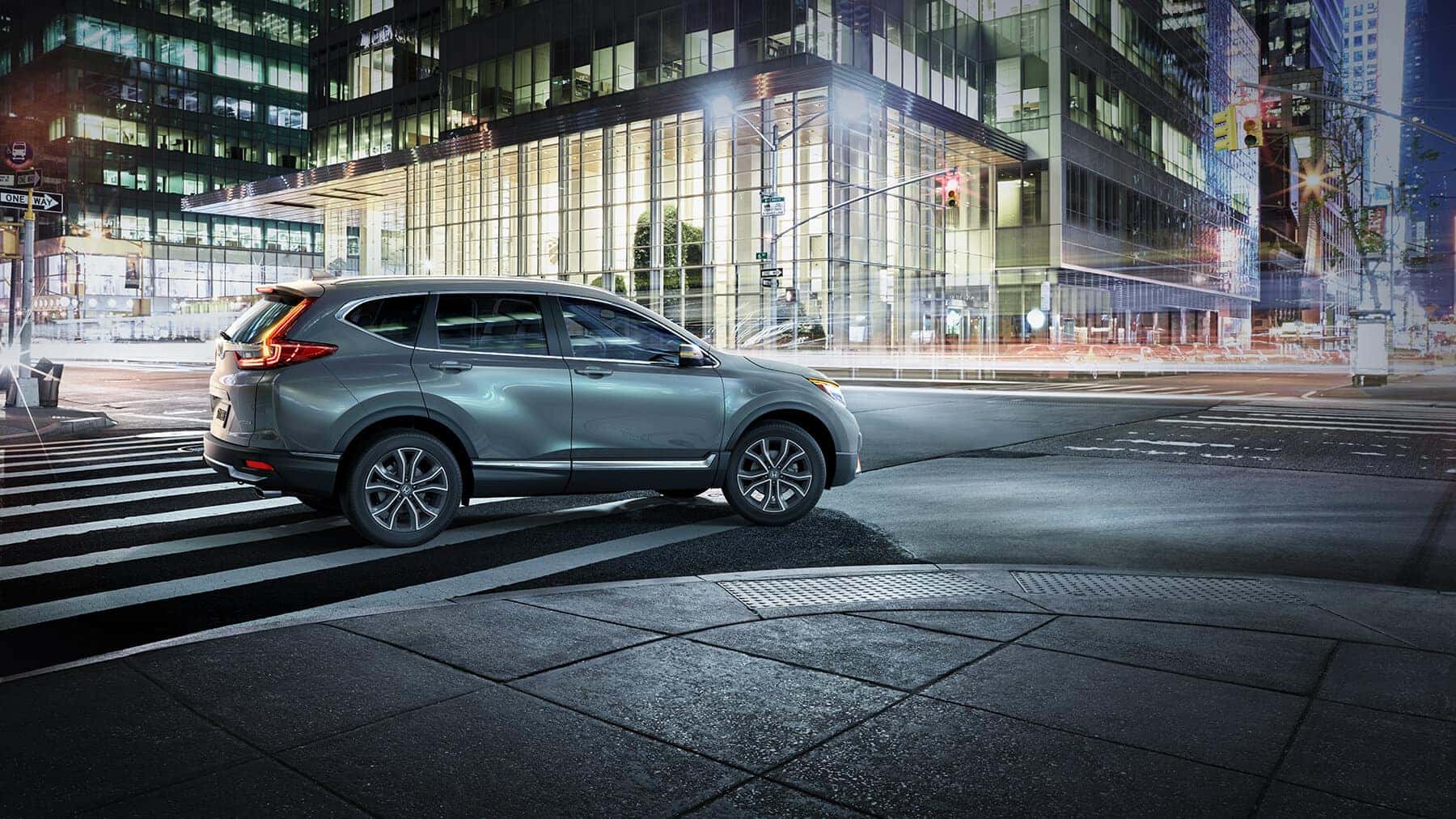 The 2020 Honda CR-V is currently ranked first among Compact SUVs, Crossover SUVs, and SUVs with 2 Rows, and the upcoming 2020 Honda CR-V Hybrid is set to take the nameplate to new heights. Joining the Honda SUV lineup early next year, it unites outstanding hybrid engineering with refreshed styling to set new standards for rival models to strive towards.
To find out more, read on to explore:
Honda CR-V Hybrid Powertrain
Honda CR-V Hybrid Design
Honda CR-V Hybrid Powertrain
The Honda CR-V has been America's best-selling crossover of the past two decades, and this new direction shows their commitment to bringing it to a new generation of eco-conscious drivers. It's going to become the 3rd electrified Honda manufactured in the U.S., and $4.2 million has been invested to make that happen.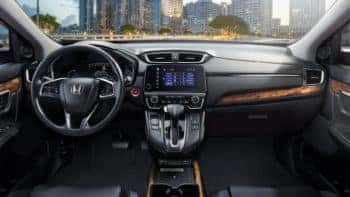 As noted by Henio Arcangeli, Jr., senior vice president of Automobile Sales at American Honda Motor Co., Inc. "The CR-V Hybrid also signifies our direction to bring Honda hybrid-electric technology to all core models and to invest in the production of electrified vehicles in America."
When it does arrive, it'll carry the following setup currently utilized by the Honda Accord Hybrid:
2.0L 16-Valve DOHC Atkinson Cycle Engine
Electric Motors
Hybrid Battery Pack
We're told to expect up to 212 hp combined and a 50% increase in EPA city fuel economy ratings compared against the standard 2020 Honda CR-V.
Honda CR-V Hybrid Design
2020 Honda CR-V changes include updates to styling for an appearance that combines ruggedness with luxury. The Honda CR-V Hybrid will be standing out thanks to a few exclusive styling features of its own, including:
Hybrid Badging
Blue Honda Logo on the Grill
Hidden Tailpipe
Unique Rear Bumper (with Touring Trims)
Drivers Can't Wait to Get Behind the Wheel of a 2020 Honda CR-V Hybrid
The team at your nearest Detroit Honda dealer will be happy to help whether you're looking to arrange a test drive in the Honda CR-V, hear more about the upcoming CR-V Hybrid, or simply find out about our latest special offers. For any further advice or assistance, simply get in touch today.