Find a New Honda Car For Sale During Happy Honda Days
Published: 12-20-2022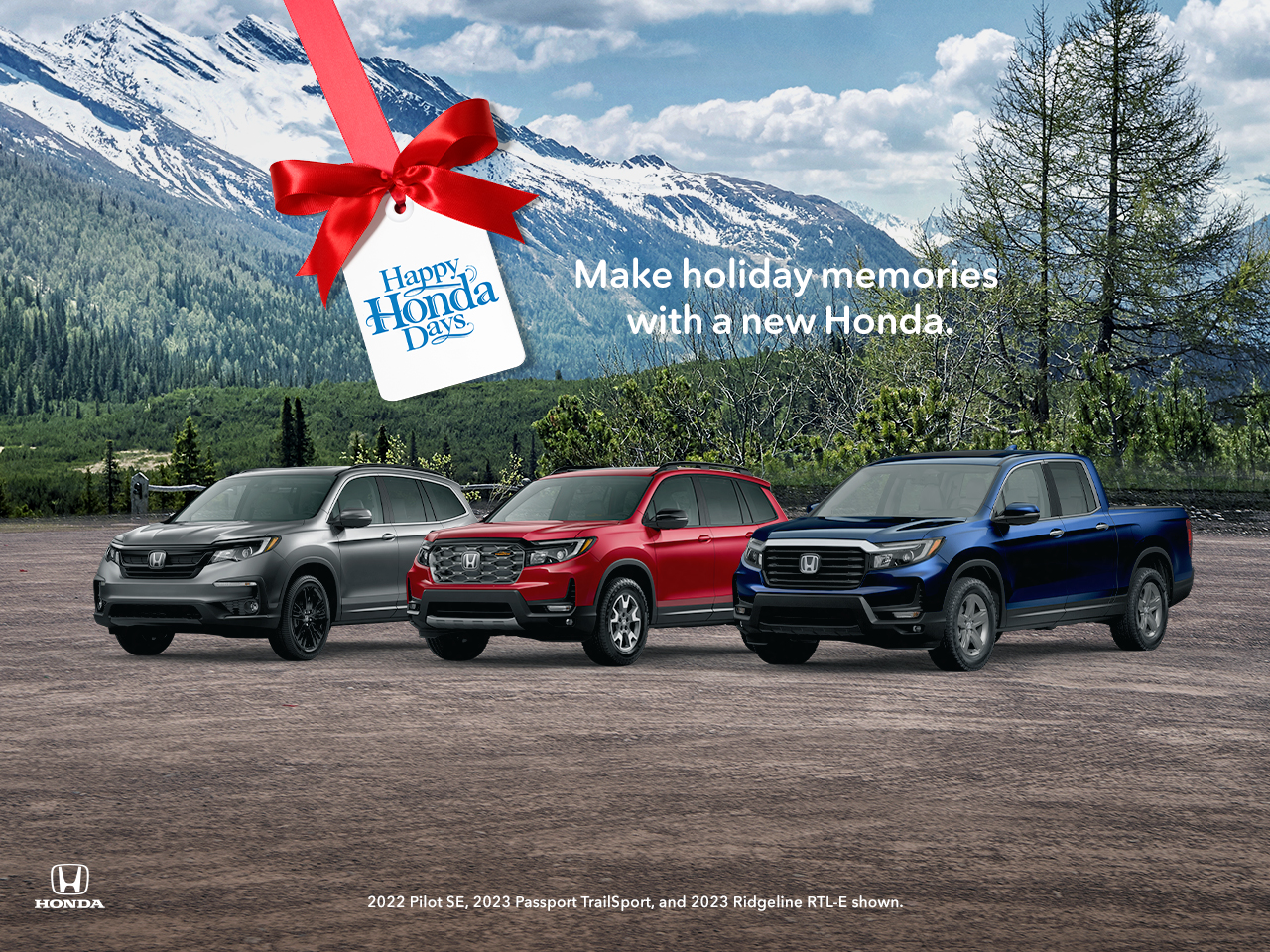 This holiday season, from November 29, 2022, to January 3, 2023, save big with great deals and discounts during Happy Honda Days! Find deals on the Honda Civic, CR-V, Accord, Pilot, and more at your local Detroit Honda Dealer. You don't want to miss out on this amazing opportunity to get the perfect gift for you or a loved one.
Check Out Honda Cars For Sale During Happy Honda Days
Visit your car dealerships in Detroit to learn more about the Honda cars for sale at a great price during Happy Honda Days. Honda offers deals on various vehicles, from trucks to SUVs to hybrid cars! Give yourself the gift you deserve this winter, and take advantage of Happy Honda Days!