Which Honda Plants Are ENERGY STAR Certified in America?
Published: 06/15/2022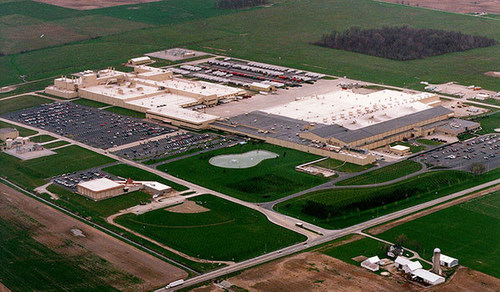 All of them.
Marysville Auto Plant and East Liberty auto plant in Ohio (16 consecutive years each)

Anaa Engine Auto Plant in Ohio (4th award)

Indiana Auto Plant (10th consecutive year)

Alabama Auto Plant and Engine Plant (5th award, 3rd for engine plant)

Honda Transmission Plant-Ohio (3rd award)

Honda Transmission Plant-Georgia (2nd award)
In 2006 the EPA began awarding the iconic ENERGY STAR certification to industrial plants that meet their environmental health and efficiency requirements. In 2021, all of Honda's production auto plants in the United States qualified for the energy-efficient EPA distinction. That's eight different plants going above and beyond to meet environmental standards for the second year in a row, and they don't plan to stop.


Green Factory Initiatives at Our Honda Factories

Honda factories in the United States and Canada have been showered with ENERGY STAR awards since they were first handed out by the EPA over a decade ago. However, in recent years, Honda's Green Factory programs have developed comprehensive strategies and manufacturing techniques to further reduce their environmental impact while still creating a highly-dependable car on the road.

Honda's evolving methods have successfully reduced the amount of water, energy, waste, and emissions that Honda is responsible for during manufacturing. We have more hybrid options available and multiple body styles that consistently receive over 30 mpg*. In addition, Honda manufacturers aim to reduce CO2 emissions and landfill waste as they research developing plants fueled by renewable wind and solar power.

Honda Made In America
Since 1982, Honda has been producing reliable vehicles on American soil. We use domestic and imported parts to build our latest and most fuel-efficient cars to date. Stop by your local Detroit Honda dealership to learn more about how we're creating a healthier planet while manufacturing, driving, and beyond.

*Based on 2022 EPA mileage ratings. Use for comparison purposes only. Your mileage will vary depending on how you drive and maintain your vehicle, driving conditions, battery-pack age/condition and other factors. Example model 2022 CR-V Hybrid. 40 city/35 highway/38 combined mpg rating.