Spring Maintenance Guide For Your Honda Models
Published: 05-15-2023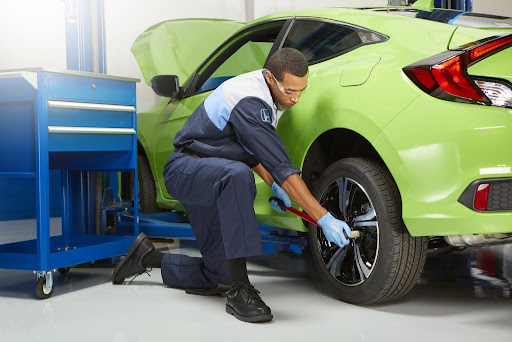 As the snow melts and it starts to heat up in Detroit, it's time to start thinking about spring maintenance for your Honda car, truck, or SUV. Here's a guide to some of the most important maintenance tasks you should perform to keep your Honda running smoothly this spring:
Change the Oil: Spring is a good time to change the oil in your Honda if it hasn't been changed in a while. Fresh oil will help your engine run smoothly and protect it from wear and tear. Be sure to also check the oil level regularly to ensure it stays at the appropriate level.
Check the Tires: Spring is a good time to check your Honda's tires for damage and proper inflation. Be sure to check the tread depth as well, as worn tires can be dangerous in wet conditions.
Check the Brakes: Wet roads can be hazardous, so it's important to make sure your Honda's brakes are in good working order. Check the brake pads and rotors for wear and replace them if necessary.
Check the Air Conditioning: Spring is the perfect time to make sure your Honda's air conditioning system is working as it should. Test the system to ensure it's blowing cold air and take it to your local Honda dealer to have it serviced if necessary.
Check the Battery: Cold weather can take a toll on your Honda's battery, so it's a good idea to have it checked in the spring to make sure it's in good condition. Replace the battery if it's showing signs of wear.
Check the Wipers and Windshield: Winter weather can cause damage to your windshield and windshield wipers. Replace worn wiper blades and repair any chips or cracks in the windshield before they get too far.
Check the Fluids: Check the levels of your Honda's fluids, including coolant, brake fluid, and transmission fluid. Top off any fluids that are low or have them replaced if they're dirty or contaminated.
By following these spring maintenance tips, you can help ensure your Honda is ready for the warmer weather ahead. Regular maintenance can help your Honda run smoothly and avoid costly repairs down the line.
If you need maintenance on your Honda vehicle, feel free to stop by your local Detroit Honda Dealers today to get your car ready for the warm weather ahead.