Reliable and Efficient: The Best Honda Cars for College Graduates
Published: 06-05-2023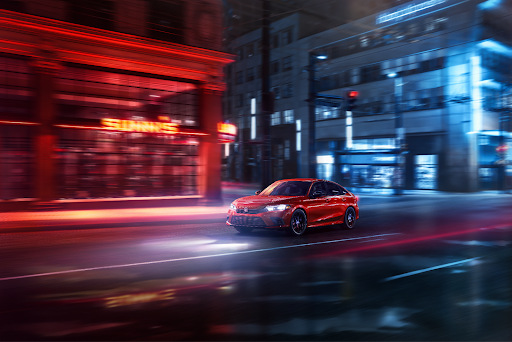 For recent college graduates in Detroit, navigating the city can be challenging without the right car. Honda offers a range of cars that are, reliable, fuel-efficient as well as stylish and affordable. These models combine everyday practicality with modern technology, making them excellent choices for getting around the city and surrounding areas.
Honda Civic: The Honda Civic is a popular choice for young drivers for good reason. Its sleek design, fuel efficiency, and Honda's reputation for reliability all come together in one model. With a comfortable interior and user-friendly technology, the Civic provides a smooth and enjoyable driving experience. Whether commuting to work or exploring the city, the Civic delivers on both performance and practicality.
Honda Accord: The Honda Accord is a midsize sedan that provides balanced comfort, style, and performance. Its spacious interior accommodates both passengers and cargo, making it a great option for daily carpooling or weekend road trips. The Accord offers a range of advanced safety features, ensuring peace of mind alongside cost savings for college graduates.
Honda HR-V: As an SUV, the Honda HR-V provides a versatile and practical option for college graduates throughout the Metro Detroit area. With its compact size and flexible cargo space, it can navigate both city streets and weekend adventures. Additionally, The HR-V's fuel efficiency and affordability make it an attractive option for those on a budget.
For college graduates in Detroit, Honda offers an impressive lineup of vehicles that suit their needs and preferences. The Honda Civic, Accord, and HR-V all deliver on reliability, fuel efficiency, style, and affordability. These cars not only provide a comfortable and enjoyable driving experience but also offer peace of mind with Honda's reputation for quality.
Honda College Grad Program
The Honda College Grad Program is a program offered to recent college graduates to help them in purchasing or leasing a new Honda vehicle. Qualifying graduates can take advantage of special financing rates and other benefits. Stop into your local Detroit Honda Dealers today to see what models qualify.
Visit Your Detroit Honda Dealers Today
Whether graduates are commuting to work or exploring Motor City, these Honda models will make a lasting impression while keeping them connected and safe on the road. Find your local Honda dealer in the Detroit area today to find the right new Honda Civic, Accord, or HR-V today!