Experience the Luxury of the 2017 Honda Accord Sedan Interior
Comfort Is Included
The inclusion of comfort-enhancing features that go above and beyond just having soft seats really makes the 2017 Honda Accord Sedan stand out among its competitors. Some of the great features include:
Leather-trimmed seats – Leather-trimmed seating makes it easy for drivers to sink into the classy comfort that only a vehicle like the 2017 Honda Accord Sedan can provide.
Heated seats – Heated seats ensure that you can still experience a comfortable ride even in colder weather.
Fold-down rear seatback – When you need a little bit of extra storage, it really comes in handy to have the extra room that the Accord's fold-down rear seatback can afford you.
Driver's seat with 10-way power adjustment and lumbar support – The Accord Sedan takes good care of you with power-operated seating adjustments to make sure you never get stuck in an uncomfortable position or have to deal with manual controls.
Rear center armrest – Backseat passengers can enjoy the same level of comfort as those in the front with their very own rear center armrest console.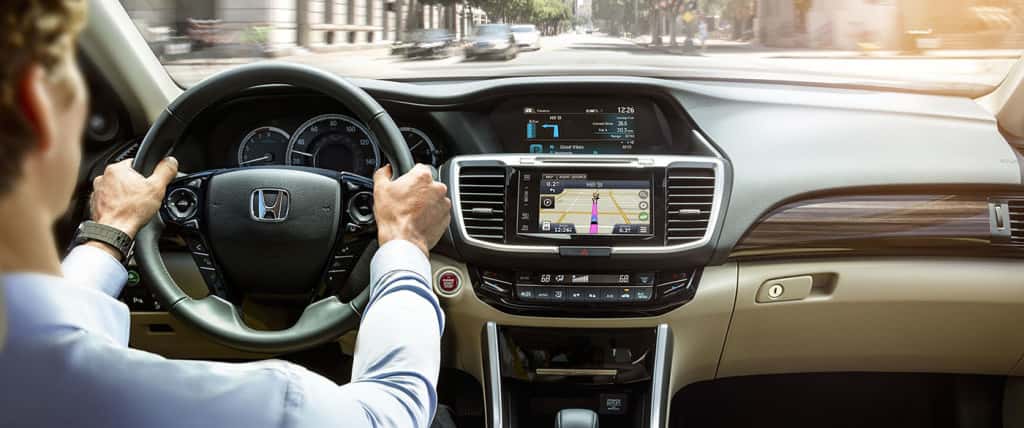 A Convenient Drive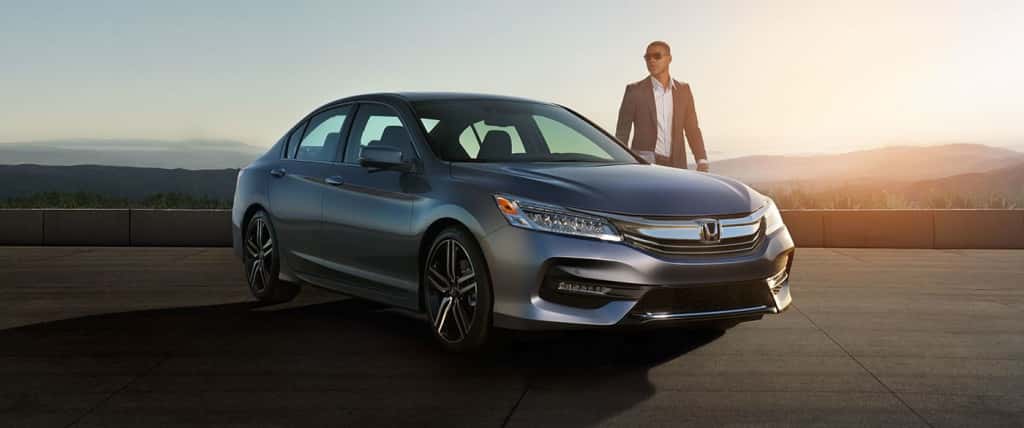 Along with comfortable seating, drivers are also exposed to a plenty of convenience-enhancing features that make it easier to truly kick back, relax, and enjoy the driving experience as it should be. Some of these features and the jobs they do to make this possible include:
Driver- and passenger-side seatback pockets – These seatback pockets make for a great space to store smaller items while keeping them within arm's reach.
Push-button start – The precious seconds you can save with the push-button start feature can really be lifesaving when you're in a hurry.
Remote trunk release with lock – Getting all the day's shopping bags into the car isn't a hassle anymore with this helpful remote trunk release feature.
Cargo area light – Loading or unloading your trunk in the dark doesn't have to be a struggle thanks to this cargo area light that makes it easy to see everything you need.
Innovative Technology
The 2017 Honda Accord Sedan is well equipped with plenty of impressive audio and connectivity technology that makes it easy to enjoy the ride. Extended rides within the cabin of the 2017 Honda Accord Sedan fly by with the help of these features. Here's a sampling of these experience-enhancing features:
Bluetooth HandsFreeLink – Connect your device through Bluetooth and make calls or listen to your favorite tunes straight from your device.
Honda Satellite-Linked Navigation – Never get lost or show up late again with the help of the Honda Satellite-Linked Navigation system at your fingertips.
8-inch WVGA screen – See all of your important apps and music easily with this large and easy-to-use touchscreen interface.
SiriusXM Radio and Pandora Capability – Listening options are nearly endless with the Honda Accord Sedan's Internet and satellite radio options.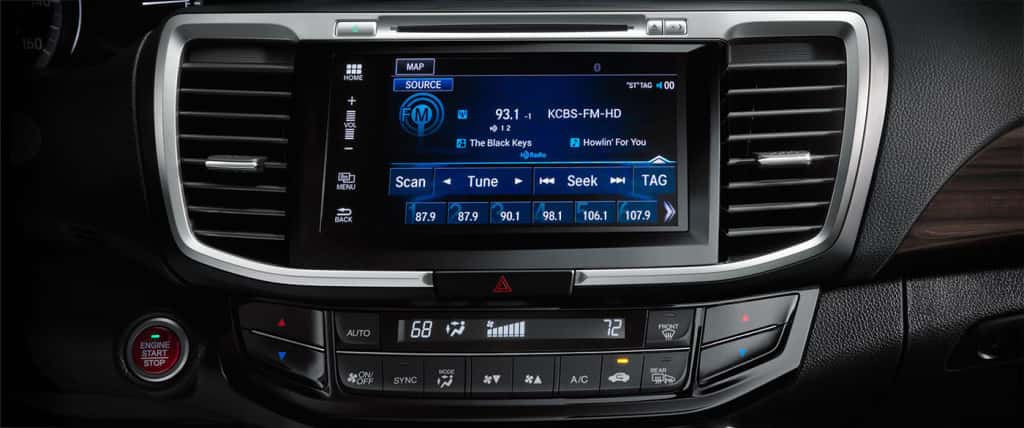 Experience the 2017 Honda Accord Sedan Interior Today
We've only given you a glimpse into some of the great things that you can expect inside the Honda Accord Sedan, but there's much more to this vehicle. From its outstanding performance to its long list of safety features, there are plenty of other topics of interest left to cover. Check out these other features and the wonderful pricing offers you can get by visiting Detroit Area Honda Dealers or giving us a quick call at your convenience. We can't wait to show you everything this vehicle has to offer.