Michigan's goal of conducting 15,000 COVID-19 tests a day now has the support of 10 specially modified Honda Odysseys. Designed to reduce driver exposure to potential pathogens, the adapted minivan will allow Detroit-area residents to be transported to COVID-19 testing areas without risking a spread of infection. It's part of similar Honda efforts to curb the spread of coronavirus in the company's native Japan, and it's just one initiative they've undertaken in response to the pandemic.
Keeping Detroit Drivers Safe
Designed entirely in-house at the Ohio R&D center by a team of Honda engineers and experts, modified Honda Odyssey minivans utilize:
A sealed clear polycarbonate panel between the 1st row and the 2nd and 3rd rows.
A modified HVAC system that established an air pressure differential between front and rear seating.
Those models now boast an air pressure differential compliant with guidelines established by the CDC for negative pressure rooms in medical and research facilities. Such innovations prevent air circulation between the driver and passengers, significantly reducing the potential for droplet infection migration during transportation.
When drivers transport passengers to testing areas, their own health is safeguarded far more effectively than in a standard vehicle.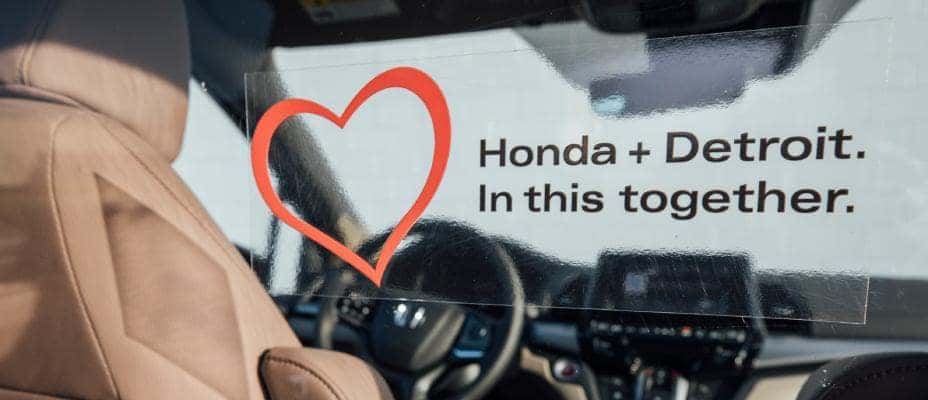 Controlling COVID-19

The Honda Odyssey initiative is based on similar vehicles modified by Honda in Japan. Officials from the state of Michigan and the City of Detroit approached Honda to enquire about similar efforts in the United States. Senior engineers and fabrication experts were able to deliver a solution in less than two weeks.
As stated by Trevor Pawl, Senior Vice President at the Michigan Economic Development Corporation, and head of PlanetM, the state's mobility initiative: "Honda's speed in addressing this challenge, paired with Detroit's willingness to find and detail a use case for Honda, made this a model public-private partnership. The state's goal is to conduct 15,000 tests a day. This kind of ingenuity will help us get there faster."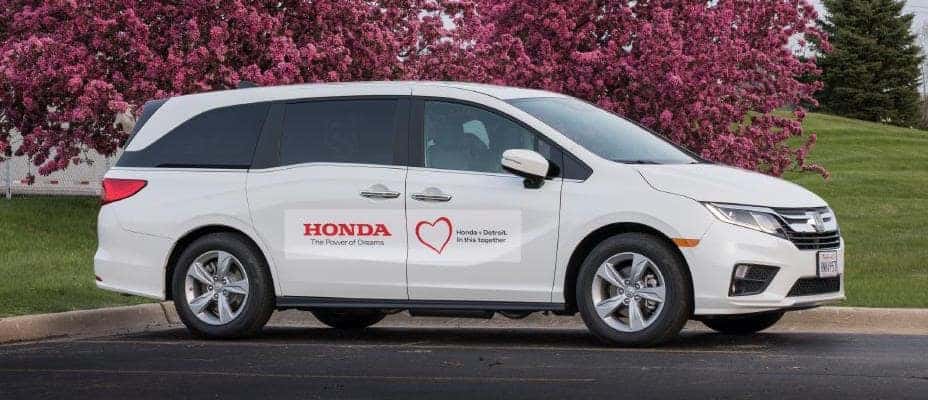 Honda's Commitment to America
Having established U.S. operations in 1959, Honda now employs more than 40,000 associates and makes 90% of Honda and Acura models sold in the U.S. within North America. Their robust response to the challenges presented by COVID-19 are just one part of their continuing commitment to American families.
Other Honda initiatives responding to the impact of the COVID-19 pandemic include:
Producing diaphragm compressors for portable ventilators.
Deploying 3D printers to produce parts for face shields.
Working on methods to mass produce face shield frames in Honda facilities.
Donating over 200,000 Personal Protective Equipment (PPE) items to support healthcare providers and first responders.
Pledging $1 million in donations to food banks and meal programs to address food insecurity in North America.
They've even created a COVID-19 Special Matching Gift Program that matches monetary donations of up to $1,000 from Honda associates to food programs in their local communities.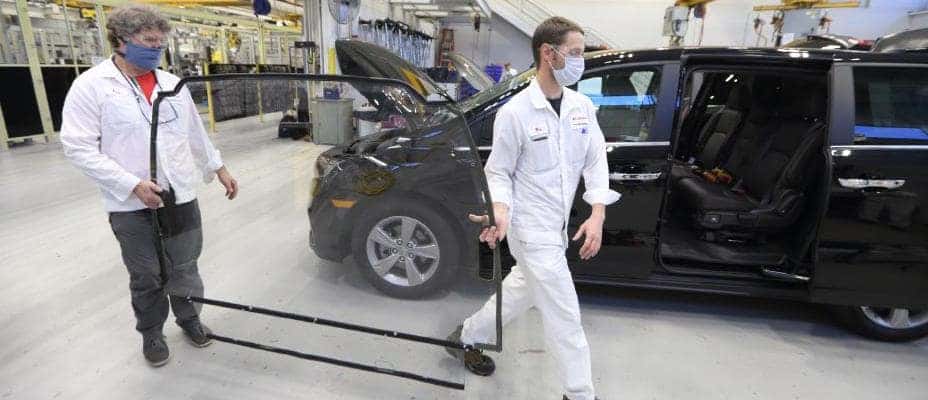 With Detroit hard-hit by the outbreak, we're proud to be part of a company doing so much to support response efforts both locally and nationwide and turn the tide on COVID-19. Learn more about how Honda is here to help during the COVID-19 pandemic.