Honda Cars for People Who Love to Explore
Published: 06-19-2023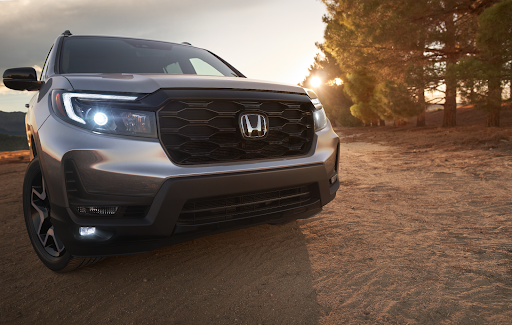 As the summer begins in Michigan, people will be leaving the Metro Detroit area and heading to the forests to camp, to the beach to catch some sun, or to a cabin up north. Honda offers several models that are well-suited for people who plan on adventuring around Michigan this summer.
These Honda models provide ample cargo space, off-road capabilities, and versatility to accommodate various outdoor gear.
Here are some good Honda options for outdoor enthusiasts:
Honda CR-V: The CR-V offers a spacious interior and a versatile cargo area. It has available all-wheel drive (AWD) for improved off-road performance and features a low cargo floor, split-folding rear seats, and a hands-free power tailgate, making it convenient for carrying outdoor equipment.
Honda Passport: The Passport combines ruggedness with comfort and is a great option for road trips with the family. With a higher ground clearance and available AWD, it can handle plenty of off-road adventures. As an SUV, Passport offers generous cargo space and a towing capacity, making it suitable for hauling outdoor gear or even towing small trailers.
Honda Pilot: The Pilot is an SUV that provides seating for up to eight passengers, making it great for family trips or group outings. It offers the most cargo space of any Honda model, available AWD, and various convenience features such as a power tailgate and an available roof rack to carry bicycles, kayaks, or other outdoor equipment.
Honda Ridgeline: The Ridgeline is a pickup truck that offers the functionality of a truck and the comfort of an SUV. It features a spacious and flexible truck bed that can accommodate cargo and outdoor gear, and it has available AWD for off-road capability. The Ridgeline also offers unique features like a lockable trunk in the truck bed, making it convenient for storing valuable equipment securely.
No matter where you're going this summer, these Honda models provide a balance of practicality, comfort, and capability, making them great choices for outdoor enthusiasts of all kinds.
Visit Your Local Detroit Honda Dealers Today
If you're in the market for a new car, visit the experts at your local Detroit Honda Dealers to learn about all the available options. Our team can answer any questions and even take you on a test drive to see what model best suits your needs.