2017 Honda Civic Si Safety Features Will Keep Everyone Safer
Active Safety Features
The first category of features that we're going to touch upon are active safety features. These features are at the forefront of Civic Si safety and are responsible for actively keeping you and your passengers safe from possible harm. Kicking into action every time you start up your engine, the following features will do their best to keep you safe:
Vehicle Stability Assist – Equipped with traction control, this system ensures that the right amount of traction is being delivered to your vehicle to keep drivers in control.
Multi-Angle Rearview Camera – This rear camera system provides drivers multiple views of what's happening behind their vehicle, along with dynamic guidelines to help them navigate in reverse.
Tire Pressure Monitoring System – This reminder system helps to keep drivers informed about their current tire pressure and when it's time to refill to ensure optimal performance.
LED Daytime Running Lights – Make sure that you can see and be seen by other vehicles, both on and off the road, no matter the time of day.
Honda LaneWatch – Safely switching lanes is simple thanks to this passenger-side mirror-mounted camera that provides a clear view of the lane beside you when activated by using your turn signal.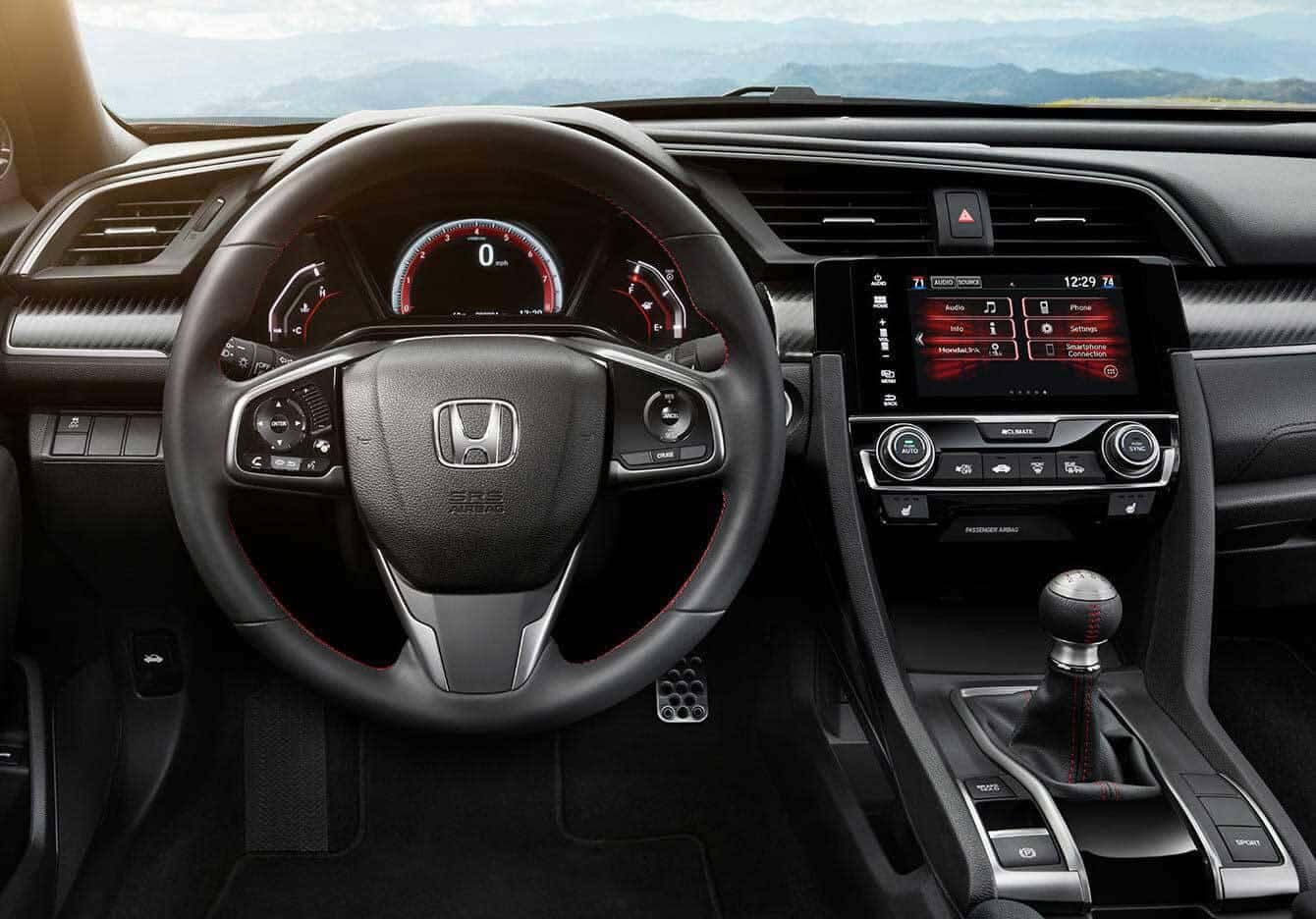 Passive Safety Features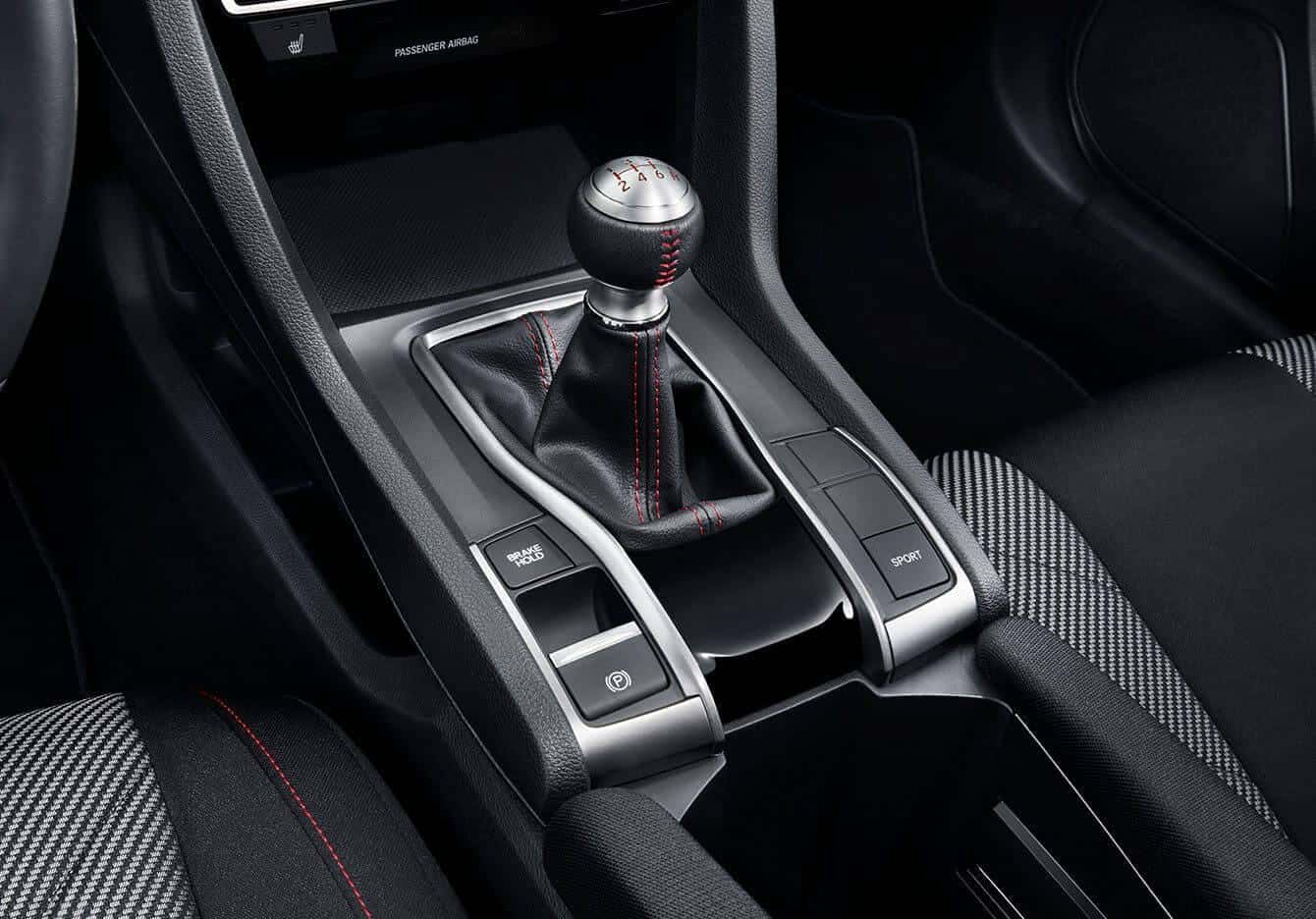 Passive safety features are just as important as active safety features, though they serve a more behind-the-scenes role, lying in wait until they are needed so they can kick into action at just the right moment. Just a handful of these important safety features include:
ACE Body Structure – This specialized design ensures that in the event of an accident the impact of the collision is spread evenly through the vehicle to minimize damage to passengers and any other vehicles involved.
Front Row Seatbelt Reminder – Even when you're in a rush you'll remember to buckle up with helpful reminders from this system.
Airbags – The Civic Si is equipped with SmartVent front side airbags, side curtain airbags with rollover sensor, and advanced front airbags to keep driver and passengers safe in the event of a collision.
Security Features
Last but not least are security features, which play a major role in keeping you and your belongings out of danger by securing your vehicle in various ways. A few of these theft-deterrent features are as follows:
Security System with Remote Entry and Trunk Release – Doubling as a convenience feature, this security system makes it easy to unlock your vehicle and release the trunk as you approach it, providing for faster loading times.
Smart Entry with Walk Away Auto Lock – Just as the vehicle is able to sense when you're close enough and unlock automatically, this feature automatically locks the Civic Si once you walk away from it.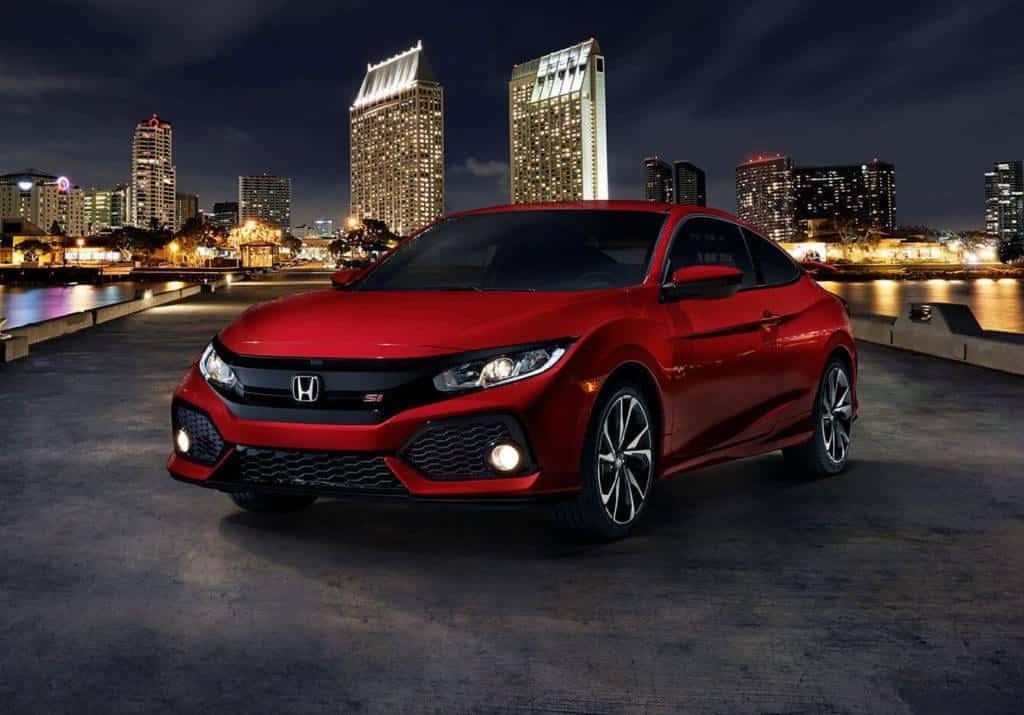 Test Drive the Civic Si Today
Now that we've given you a good idea of what the 2017 Honda Civic Si safety features have to offer, it's time to go over all of the other things that make this vehicle such a class act. We couldn't possibly fit all of that into one article, though. Instead, we recommend coming down to your nearest Detroit Area Honda Dealers location, where you can be introduced to the Civic Si and other Honda vehicles up close and see the features as you learn about them. You can also drop by or contact us online to learn more about our financing process and current offers.