Everything You Need To Do To Get Your Honda Ready for Fall in Detroit
Published: 09-13-2023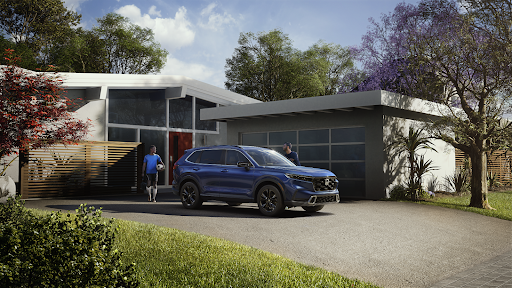 As the warm summer temperatures give way to the crisp air of fall in Detroit, it's time to get your Honda ready for the changing weather. The arrival of the new season brings both challenges and opportunities for car owners. To ensure the longevity of your vehicle during this time, here's a guide on getting your Honda ready for fall in the Motor City.
1. Check Your Tires: As temperatures drop, tire pressure tends to decrease. Low tire pressure can affect your Honda's fuel efficiency and handling. Make sure to check and adjust tire pressure according to your vehicle's specifications, as found in your Honda owner's manual. Additionally, consider switching to winter tires for enhanced traction on icy and wet roads.
2. Inspect Your Brakes: The fall season can bring wet and slippery roads due to rain and fallen leaves. Regular brake inspections and maintenance are essential to ensure your Honda's stopping power remains effective. If you notice any unusual noises or vibrations when braking, it's time to get your brakes checked.
3. Replace Worn Wiper Blades: As most Detroit residents know, fall in Michigan can bring unpredictable weather, including rain and the occasional early snowfall. Clear visibility is crucial for safe driving. Check your wiper blades for wear and tear, and replace them if necessary.
4. Check Fluid Levels: Ensure all essential fluids, like engine oil, coolant, and windshield washer fluid, are at the proper levels. Cold weather can impact the performance of these fluids, so it's important to have them in optimal condition for fall driving.
5. Inspect the Battery: Cold temperatures can take a toll on your Honda's battery. Check the battery's connections for any signs of corrosion and ensure it's working properly. If your battery is more than a few years old, consider having it tested or replaced to avoid unexpected breakdowns.
6. Prepare an Emergency Kit: Fall weather can be unpredictable, and being prepared for unexpected situations is crucial. If you don't already have one, put together an emergency kit that includes things like blankets, flashlights, non-perishable snacks, water, a first-aid kit, and basic tools. This will ensure you're ready for any roadside emergencies that might arise.
7. Inspect the Heating System: The transition from the heat of summer to the cool days of fall means you'll soon be switching off the AC and turning on your car's heating system. Test the heater and defroster to ensure they're working, keeping you warm and maintaining visibility.
8. Clean the Interior: Routine seasonal maintenance is also a good time to clean and organize the interior of your car. Remove any clutter and dirt, and consider putting in rubber floor mats to protect against mud and moisture that you could track in on your shoes.
Detroit Honda Dealers Can Help You Maintain Your Car
By following these steps, you'll ensure that your Honda is well-prepared to tackle the unique challenges that fall brings to Detroit roads. If you are unsure about performing maintenance yourself, the professionals at your local Honda dealership in Detroit are happy to help.
Taking the time to ensure these maintenance tasks are completed before fall is in full swing will not only enhance your safety but also contribute to a smoother and more enjoyable driving experience as you cruise through the Motor City.