2019 Honda Fit Cargo Specs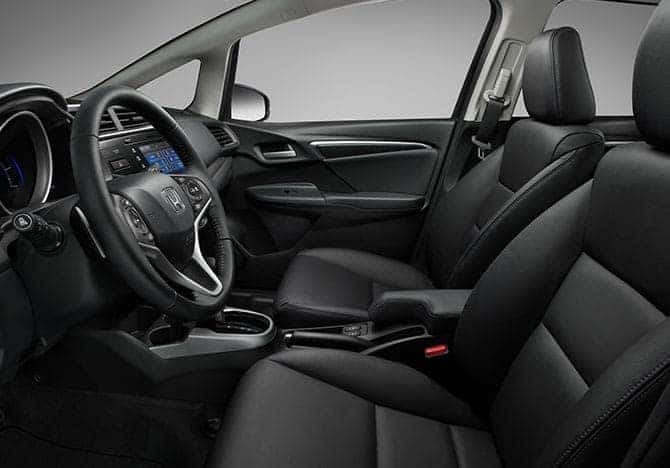 Cargo and Passenger Dimensions
As one of the most spacious subcompact options on the road, the Fit offers impressive cargo and passenger dimensions. Behind the rear seats is 16.6 cubic feet of cargo space. Or fold the rear seats down completely flat for the maximum amount of cargo space measuring 52.7 cubic feet. The passenger volume measures at 95.7 cubic feet, and with seating for five passengers, even tall adults in the rear seat will have plenty of leg and headroom to sit comfortably.
Cargo Volume – 16.6 cubic feet with rear seat up / 52.7 cubic feet with rear seat down
Passenger Volume – 95.7 cubic feet
Interior Seating and Cargo Configurations
The Fit features rear Magic Seats that are a 60/40 split and can be folded down or flipped up in a variety of ways. Whether you have a lot of smaller cargo items or large or awkwardly shaped items, the interior of the Fit can be arranged to accommodate everything you need. The Magic Seat has four distinct modes, each offering an optimal interior shape for different situations.
Utility – For the times when you have more cargo than passengers, fold the second row down completely flat for utility mode and get up to 52 cubic feet of cargo space. That's enough room for a bicycle or even a love seat.
Long – To transport long items such as a surfboard or a ladder, fold the passenger-side front and rear seats to open up space that extends from the glove box to the rear hatchback door.
Tall – For tall items that need to stay upright, drivers can remove the rear headrest and flip up the rear seat to reveal an underseat storage space. From the floor to the roof, the Fit can accommodate cargo that is up to 4 ft. tall.
Refresh – Both the driver's and front passenger's seat can be reclined all the way to reach back to the rear seats, creating a lounging surface. On long trips when you're feeling fatigued and need to pull over for a rest, refresh mode is the perfect way to kick your feet up, stretch out, and restore your energy for the next leg of the journey.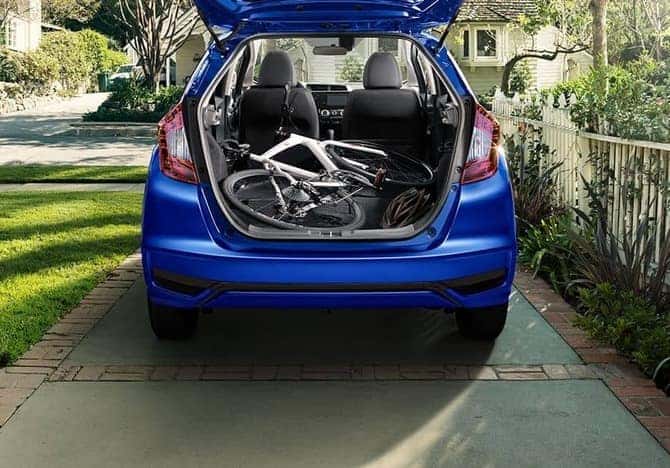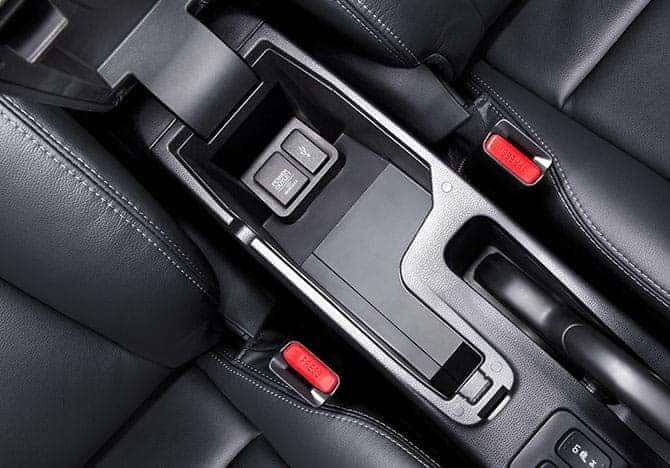 Storage Options
Inside the cabin, the Fit offers convenience storage options for smaller items of cargo. This frees up valuable floor or seat space and creates a designated place for items so you can stay organized while on the road.
Armrest Compartment
Beverage Holders
Passenger-Side Seatback Pocket
Door Pocket Storage Bins (front and rear)
Cargo Accessories
The Fit also comes with a number of cargo accessories to help store and organize cargo. These features, such as the cargo liner and tray, also help protect the cargo area from dirt and debris and makes cleaning up an easier process.
Cargo Cover
Cargo Hook
Cargo Liner
Cargo Net
Cargo Organizer
Cargo Tray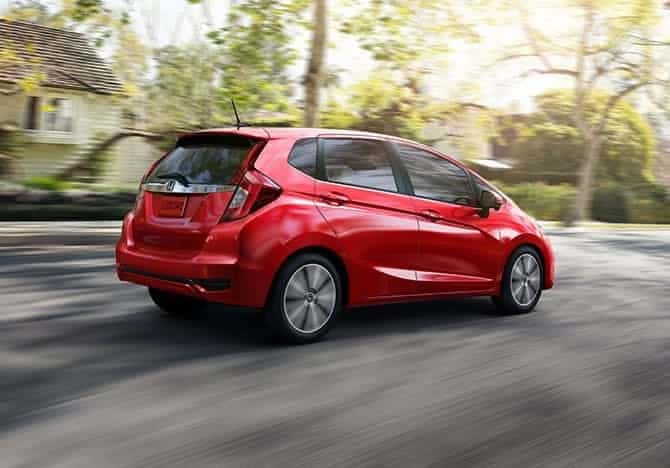 Test Drive Today
Learn more about the 2019 Honda Fit by contacting us or by visiting your nearest Detroit Area Honda Dealer. Explore our current offers and sit behind the wheel with a test drive today.