Cargo Space in the 2018 Honda HR-V
HR-V Dimensions and Cargo Space
The 2018 Honda HR-V may look small on the outside, but its spacious, flexible, and well-equipped interior is anything but cramped! It's almost impossible to talk about the 2018 HR-V without taking some time to describe the second-row 60/40-split Magic Seat we mentioned above.
Although it was first implemented in the Honda Fit, this Magic Seat is right at home in the HR-V. When it's upright, the Magic Seat forms the dividing line between 100.1 cubic feet of passenger space (in LX models), and 24.3 cubic feet of cargo space (in 2WD builds).
Of course, HR-V buyers will also be able to lay this Magic Seat completely flat, and in this arrangement, they'll be able to take advantage of up to 58.8 cubic feet of cargo volume. This configuration, called Utility Mode, is only a part of what the HR-V's Magic Seat can do.
Using this feature, drivers will also be able to convert their HR-V's interior into Tall Mode, whereupon they'll gain up to 4 feet of vertical storage behind the first row of seating. Long Mode, which allows the HR-V's front passenger's seat to recline to 180 degrees, is perfect for relaxing sunsets, drive-in theatres, and of course, transporting long, unwieldly cargo!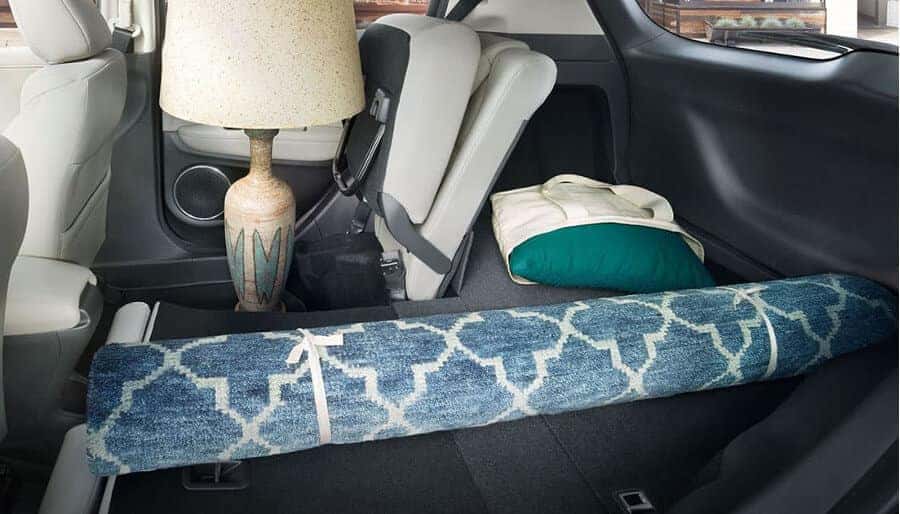 Interior HR-V Accessories
There are plenty of ways to make the HR-V's interior all your own! The HR-V LX, the HR-V EX, and the HR-V EX-L Navi each come equipped with a different array of features, but even those drivers who decide to stick with the baseline model will have numerous options to choose from. This year's HR-V is available with an array of interior accessories, and most are available no matter which HR-V trim level you end up deciding on. For drivers eager to expand their carrying capacity and cargo space, several optional accessories stand out as compelling features.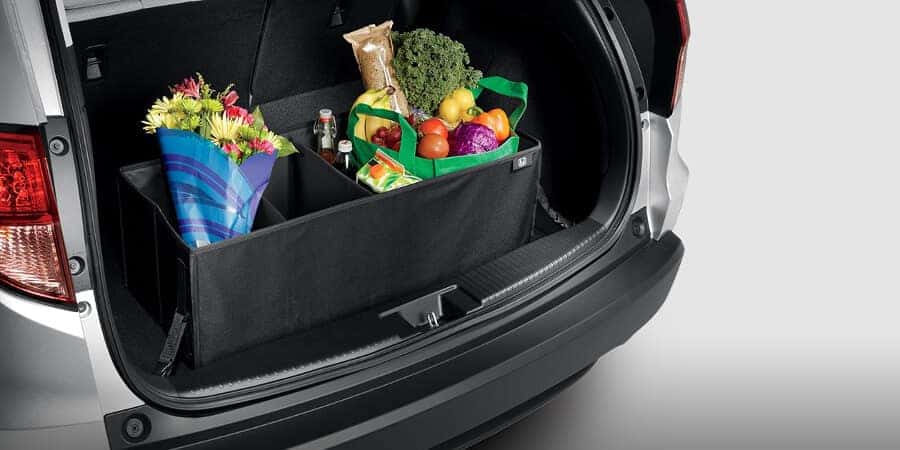 Cargo Organizer: You can equip your HR-V with a collapsible three-section cargo organizer that will help you prevent clutter when you're on the road. Its canvas walls are strong enough to keep your cargo in place and flexible enough to store almost anything.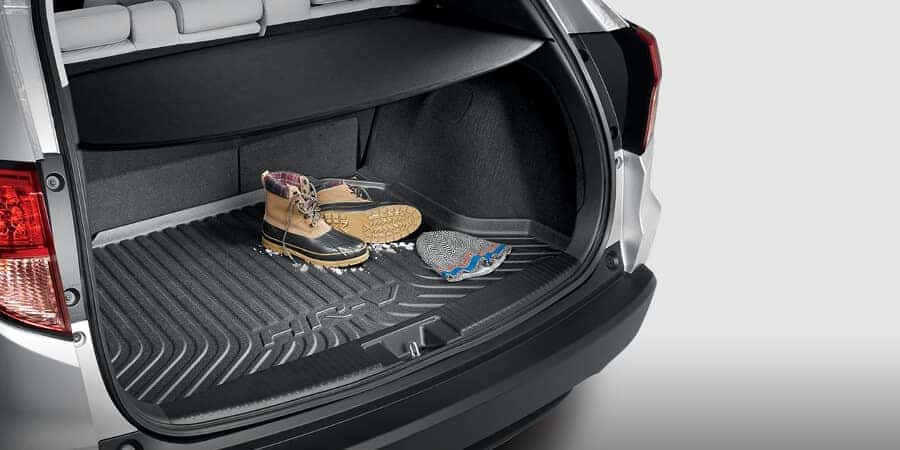 Cargo Cover: This pull-over cargo cover can be drawn over the entirety of your cargo bay, protecting your equipment from heat, light, and prying eyes, too!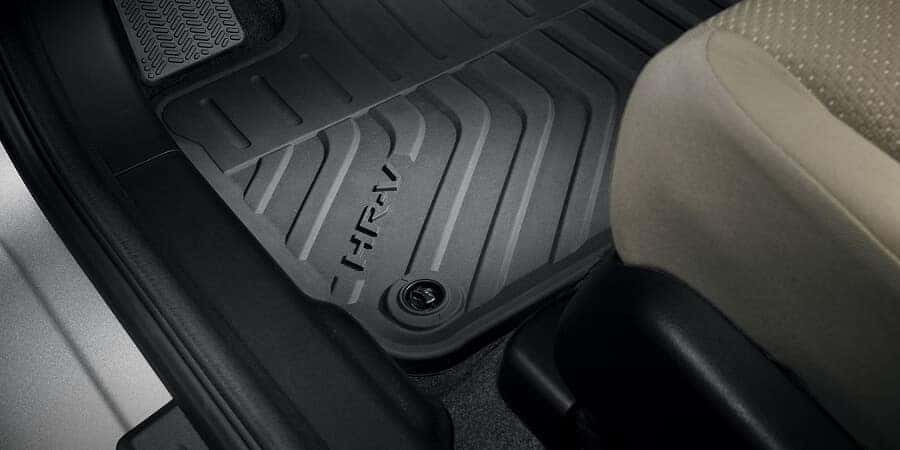 All-Season Floor Mats: The HR-V's all-season floor mats are easily washable. Buyers who want above-average protection will also have the option to equip high-walled all-season floor mats.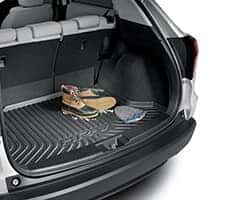 Cargo Tray
Keeping your HR-V clean during muddy summers and slushy winters is easy when you equip this cargo tray. It's been molded precisely to fit in the HR-V's cargo bay, and it has raised walls that keep messes from spreading.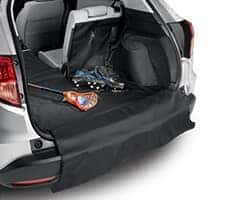 Cargo Liner
Protect your HR-V from wear and tear by equipping this cargo line. It fixes directly to the back of your Magic Seat (while still allowing for the independent movement of each section), and even folds over the rear bumper when your tailgate is open!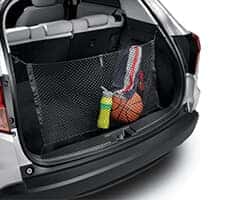 Cargo Net
The HR-V's cargo net accessory provides a simple solution for the problem posed by loose or ill-fitting equipment and cargo. Just secure its tight-fitting elastic cord to keep your things in place.