For drivers looking for a mid-size SUV that can handle a towing job, the 2018 Honda Pilot is a great option. It can handle tough jobs, tow trailers, and haul everything you need. The towing capacity varies slightly depending on whether the standard 2WD or AWD is right for you, with the AWD able to accommodate more weight.
2WD – 3,500 lbs.
AWD – 5,000 lbs.
Towing Capacity: 2WD
As the standard option, the Pilot comes with 2WD. But even the standard option can tow up to 3,500 lbs. That's enough to tow smaller or lightweight trailers, jets skis, and more. It's unsafe to try to tow a load that exceeds your vehicle's towing capacity, but 3,500 lbs is more than enough for most drivers to tow everything they need.
Lightweight travel trailers
Jet Ski
Smaller speed boats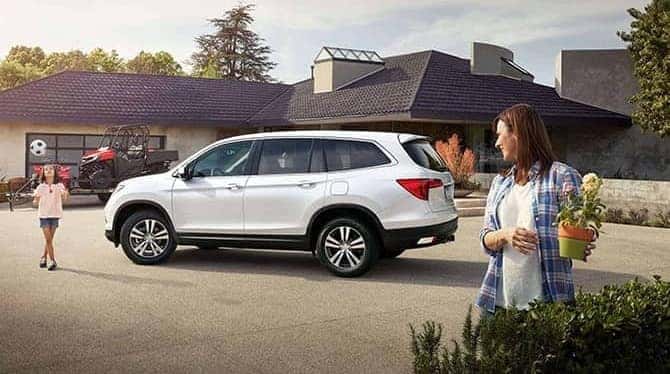 Towing Capacity: AWD
For drivers who need to tow larger loads, the Pilot also comes with available AWD which can accommodate up to 5,000 lbs. If you need to tow larger trailers, RVs, boats, and more, consider going with the Pilot with AWD.
Larger trailers
Boats
RVs
Campers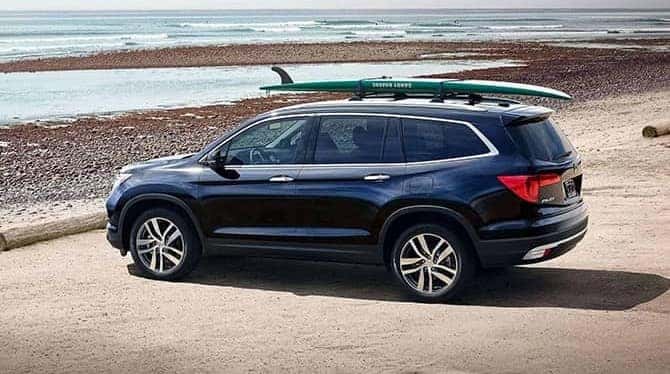 2018 Honda Pilot
The 2018 Honda Pilot is a versatile mid-size sedan that is stylish inside and powerful on the road.
U.S. News
&
World Report
notes that the Pilot "delivers a pleasant ride, plenty of horsepower, and generous passenger and cargo space." With three rows of seating that can be folded down to make
room for more cargo
when you need it, the interior of the Pilot is spacious and versatile. It's also one of the most
well-equipped SUVs
on the road, with comfort, convenience, and ways to stay connected as the standard.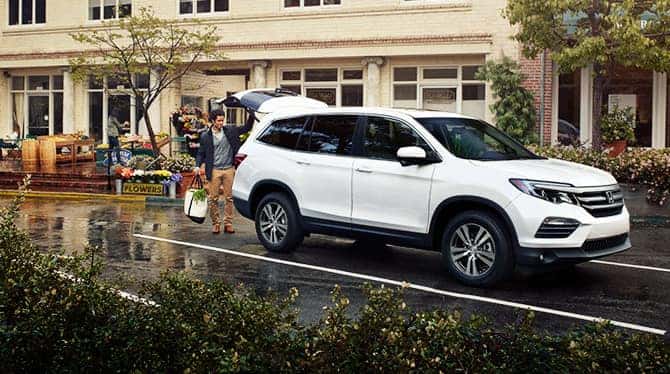 Test Drive Today
Learn more about the 2018 Honda Pilot by contacting us or by visiting your nearest Detroit Area Honda dealer. Explore current offers and sit behind the wheel with a test drive today!