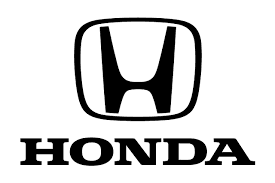 Detroit area drivers know that Honda and Toyota have been competing fiercely with one another for decades, and although nearly everyone has a preference for one company over the other, no clear winner has emerged—until now. The U.S. News and World Report has just weighed in on this decades-long rivalry, and the results of their analysis couldn't be clearer: Honda wins out against Toyota in almost every category that they analyzed.
Curious drivers can learn more about Honda's advantages by reading on below, and once you've seen enough, be sure to schedule a test drive in your favorite of Honda's models. As great as Honda's vehicles are on paper, they're even more impressive in person!
Get More with Honda
Folks have often talked about the close competition between Honda and Toyota, but U.S. News has proven that appearances can be deceiving! Although Toyota can certainly hold its own against a wide variety of manufacturers, in most respects, its models just can't live up to the high standard set by Honda's achievements.
In the vast majority of vehicle segments, Honda's well-rounded and luxurious offerings received higher overall rankings than those models produced by Toyota. In this competition, the former won out over the latter in the categories for small cars, midsize cars, minivans, compact SUVs, and subcompact SUVs!
What's more, relative to Toyota, Honda offered better pricing, superior performance, more trustworthy safety ratings, and more inviting interiors. These are just a few of the things that you can expect to find when you choose to drive a Honda.
Pay Us a Visit Today!
There's no denying that Honda has built a lineup that Toyota will find it difficult to challenge, but to really understand what sets the two manufacturers apart, you'll have to take one of their vehicles for a test drive. Detroit area drivers can stop by one of our Detroit Area Honda Dealers showrooms whenever it's most convenient, and once you're here, we'll help you find the model that best suits your needs. To get the most out of your visit, be sure to check out our current offers and financing options before you arrive! Get in touch with us today!